During the COVID-19 pandemic, staying at home is important, but those who need to print often can run into problems with their printers, which can paralyze work in their home office. Problems can be of a different nature: from electronic and mechanical to fast ink consumption.
The most annoying and common problem tends to be fast ink consumption, though, so why is this happening?
Inkjet printers use ink not only for printing, but also for maintenance. Therefore, if your printer is idle, in order for it to start printing fully, it will need preparation (in the process of this preparation, ink will be used). Therefore, if you print once a year, it may be better to contact specialized centers, rather than buying a new cartridge to print just a few sheets.
This problem is mainly present in inkjet printers, since laser printers use toner that doesn't dry out. That said, inkjet printers can be high quality and convenient.
Below we recommend multifunctional devices that can print, copy, and scan with additional options and parameters for solving certain tasks, such as automatic document feeding (for quick, convenient copying and scanning) as well as devices with high printing speed.
Here are the best, most reliable printers for those who need to print, copy, and scan while staying at home.
HP OfficeJet Pro 9015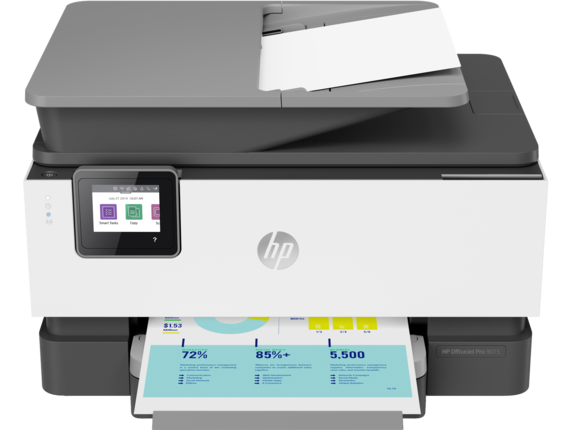 A fast, multifunction inkjet printer that can print, copy, scan, and fax. Printing speed reaches 22 pages per minute in black and white and 18 pages per minute in color. The tray capacity is 250 sheets. It has a 2.65-inch touch screen and weighs 20 pounds.
The reliability and print quality of the OfficeJet 9015 is high compared to most other inkjet printers. It is more compact than other HP models of the same line. That said, it has a small color display, which sometimes causes inconvenience when running commands.
Installing and configuring the printer is simple through EasyStart and HP Smart, and subscribing to Instant Ink will help when it comes time to replace the cartridge.
Click here for HP OfficeJet Pro 9015 ink cartridges
Canon Pixma TS9120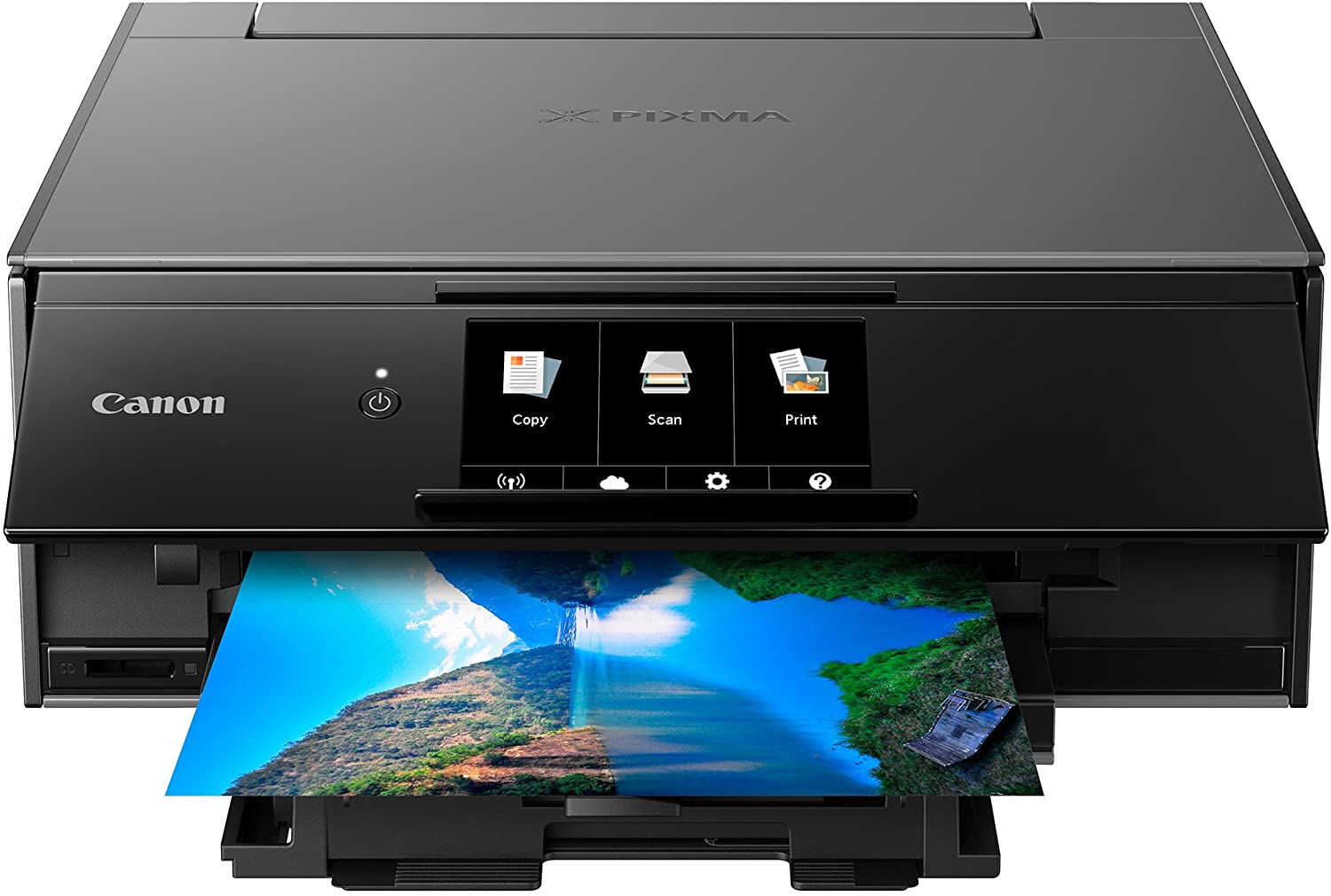 This inkjet printer can also copy and scan. It prints 15 black-and-white pages and 10 color pages per minute. It has a 100-sheet tray, a 5-inch touch screen, and it weighs 15 pounds.
Although it is not intended for professional photo printing, because it uses six cartridges of different colors, it allows you to get great colors, and built-in filters help you adjust the quality of the photo for at-home printing.
The Canon Pixma TS9120 has two trays (for ordinary paper and for photo paper, but without automatic feeding) and an SD card slot, so you can start printing photos quickly enough. Thanks to the large touch screen, printer management is convenient.
Click here for Canon Pixma TS9120 ink cartridges
Brother HL-L2395DW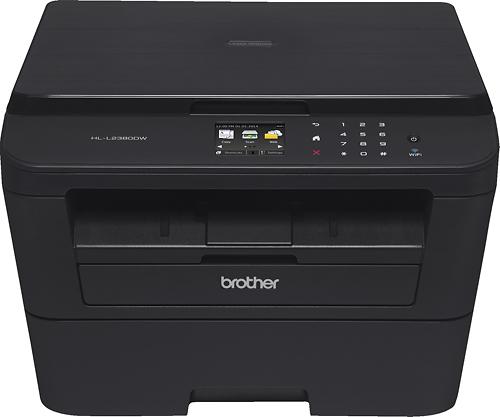 A monochrome multifunction printer that prints 36 pages per minute. The paper tray is designed for 250 sheets. It has a small, 2.7-inch color display and weighs 23 pounds.
This printer is the best laser printer for those who care about print speed and number of pages printed. However, due to the lack of automatic document feeding, copying may take a lot of time, despite the high printing speed. The HL-L2395DW is quite easy and quick to configure and connect to via Wi-Fi. The printer is controlled using a touch screen and buttons.
Click here for Brother HL-L2395DW toner cartridges
To be continued…