Below are the best printers you can purchase at a fairly modest price!
HP DeskJet 3755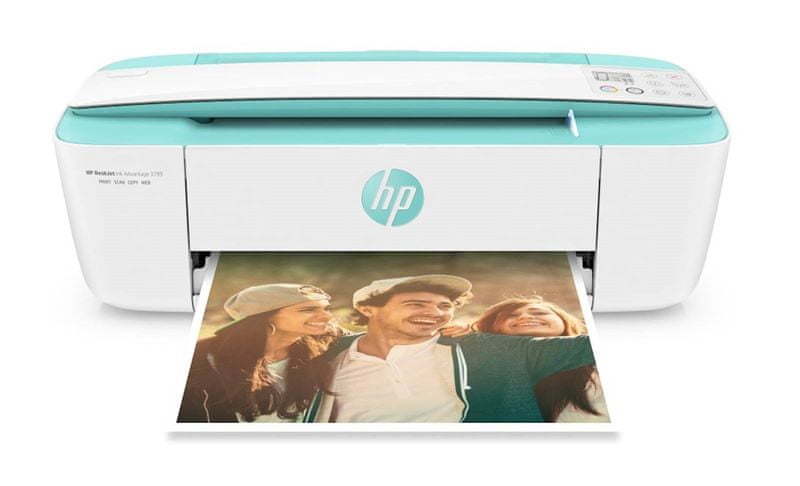 The best compact budget color printer for small rooms. Despite its size, it's also multi-functional (copy and scan).
But to achieve a compact size, you need to sacrifice features. For example, scanning is not like it is with conventional printers; instead Scroll Scan technology is used. Moreover, the DeskJet 3755 has a low-resolution scanner with low scanning speed. Therefore, if high-quality or speedy scanning and copying are important, this printer is not for you.
The printer can be connected via Wi-Fi (with support for Apple AirPrint). Though the quality is there when printing color documents and photos, the print speed leaves much to be desired. But this printer is ideal for those who need compactness rather than speed.
The disadvantage of this printer is the low speed of printing, scanning, and copying, as well as expensive, small consumables, which have to be replaced often if you print a lot.
Find the supplies for HP DeskJet 3755 here.
Brother HL-L2320D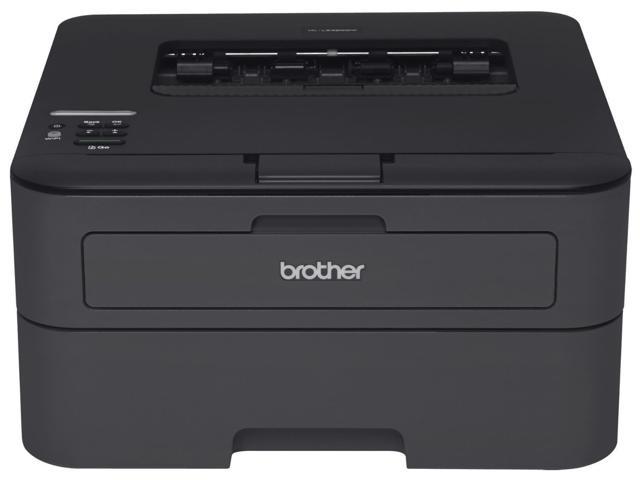 If you're looking for speed when printing a large volume of black-and-white documents, this budget laser monochrome printer is for you. It cannot scan or copy, but it can print up to 30 sheets in 1 minute.
Brother HL-L2320D is a compact, reliable printer with good quality and print speed. Cartridges are suitable for printing 1,200 and 2,600 pages, and 250 sheets can be placed in the tray. Moreover, if you turn on the economic mode, the number of printed pages increases significantly. It can also print on both sides.
The disadvantages of this printer include lack of Wi-Fi connectivity (it is connected via a USB cable), the lack of a liquid crystal display, and the absence of additional functions like scanning and copying.
Find the supplies for Brother HL-L2320D here.
Epson WorkForce Pro WF-3730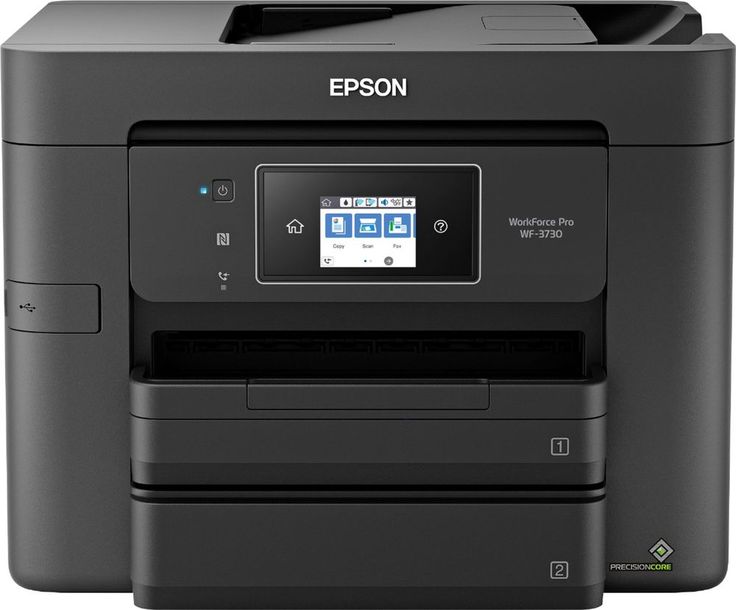 This is an affordable color inkjet printer. It prints fast enough (20 black-and-white sheets per minute, and 10 color), and thanks to Epson PrecisionCore technology, print quality compares to that of laser printers.
The WF-3730, which can be connected via Wi-Fi, has a 500-sheet tray and automatic document feeding of 35 pages, so it's more suitable for small and home offices.
For better printing, this printer uses four colors: black, cyan, magenta, and yellow. However, supplies can be a bit costly if you plan to print a lot and often.
The WF-3730 is a great alternative to a laser printer, but it has a drawback: it will cost you a lot if you decide to use it as a photo printer.
Find the supplies for Epson WorkForce Pro WF-3730 here.