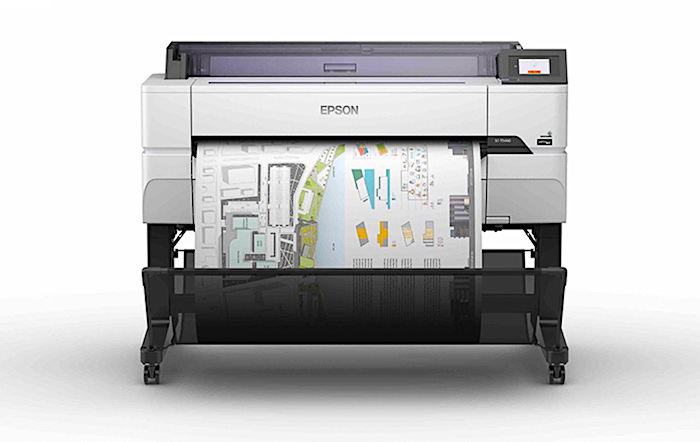 Created in 1953, the International Forum (iF) Design Award is recognised as one of the most prestigious awards for innovative industrial product design excellence. Products are evaluated based on a wide range of criteria, including factors such as practicability, workmanship, consideration of environmental standards, degree of elaboration and innovation, functionality, usability, safety, aesthetics, and universal design.

This year's winners were selected from more than 6,375 entries from 52 countries by a 67-member jury comprised of experts from around the world. Epson picked up six iF Design Awards 2019, including two awards for its SureColor wide format series: the SC-T3450/ SC-T3450N/ SC-T3400/ SC-T3400N/ SC-T5400 inkjet printers
In a statement announcing the awards, Epson described the series as "high-speed, high-resolution large format printer (LFP) for printing drawings in official bureaus and architect studios or PoP printing in retail shops". Canon syas they redesigned the LFP, conventionally used for special applications, with UI identical to business printers and a simple and clean look that fits any office.
The large touch panel, warning LEDs, and buzzer let you see the status at a glance and give guidance for easy use. We also strived to cut assembly time, streamlining work by developing new legs assembled in three steps.