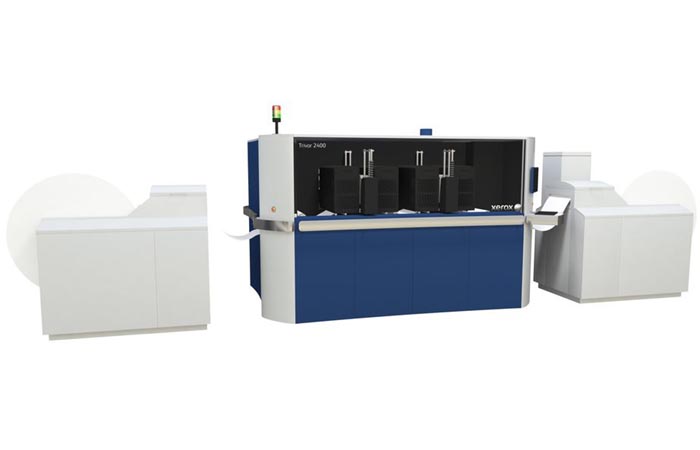 It's hard to believe how expensive it was recently for commercial printers to produce high-quality output on the offset coated paper! Inside of just printing, one needed to pre-or-post coat ordinary paper or to purchase specialty inkjet coated paper. But now with the introduction of the new Xerox High Fusion Ink the problem will be eliminated. This ink possesses special formula allowing to optimize printing and drying on offset coated media including matte, silk and even glass stock from 60 to 250 gsm (and it also works with a range of uncoated media).
The new type of ink is available on the Xerox Trivor 2400 High Fusion Inkjet Press which was showed on September 10-14 at PRINT 17 in Chicago. The gadget is designed to enhance productivity of print producers by expanding the range of media and by increasing the print speed to 250 feet per minute. It produces high-quality results direct to offset coated paper with no need of intermediate coating processes, primers or added hardware.
The Xerox Trivor 2400 High Fusion Inkjet Press will be available to order in October.