Great need to simplify printing from mobile devices (according to IDC, 90% of smartphone and tablet owners are for it) pushes producers to find means of solving this problem. In this regard, HP took care not only of the buyers of the new printers, but also of its former clients (about 40 mln HP LaserJet and OfficeJet devices have been installed since 2008). The company has developed special devices HP 1200w Mobile Print accessory and HP JetDirect 2800w, which support the Wireless Direct Print and NFC (near-field communication) technologies and via it allow to print directly from Android, iOS or Windows mobile devices, bypassing the Internet and a corporate network.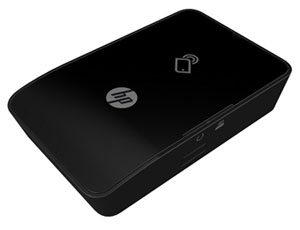 HP 1200w Mobile Print Accessory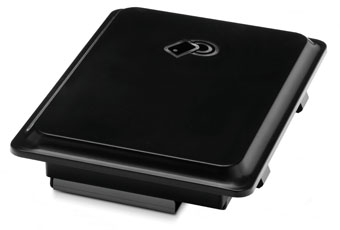 HP JetDirect 2800w
The installation itself is very simple: HP 1200w Mobile Print is connected directly to a printer or MFP via an USB port, and HP JetDirect 2800w (developed right for the devices with HP FutureSmart software), is installed in the HIP (hardware integration pocket). After that an integrated HP Embedded Web Server allows to gets access to the device settings and also an opportunity to limit the authorized users.
To print a document directly from a mobile device, equipped with the NFC adapter, his owner should run the HP ePrint App v2.3 application, installed from an online shop for Android, or HP ePrint App v5.3 for iOS, than choose a document and send it to printing, having put the device close to the HP 1200w Mobile Print accessory or HP JetDirect 2800w module (touch-to-print technology). When there is no NFC adapter, a document is printed (even from Windows-laptops with the installed HP ePrint Mobile driver v4.6 drivers) with the use of the Wireless Direct Print technology, and the direct contact with modules isn't required.