One day medicine will no longer need the services of donors. So say scientists working on a system that allows you to "print" (or create or grow) organs and tissues using special printers. A prototype of one of such devices, 3-D Bioplotter, was recently presented at Rapid 2010, in Anaheim, California.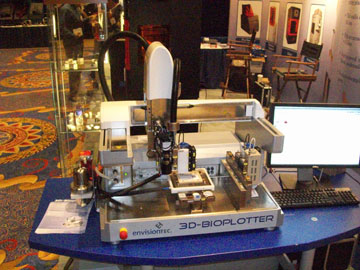 According to Vladimir Mironov, one of the developers from the Medical University of South Carolina, the main goal of scientists working on the project is to learn how to "print" human organs such as liver or kidneys.
Bioplotter equipped with a special nozzle, capable of forming substance at temperatures from -50 to 150 degrees Celsius. The features of the system are impressive: a printer is capable of "printing" calcium phosphate, hydrogels (collagen, fibrin, agarose), and various polymers.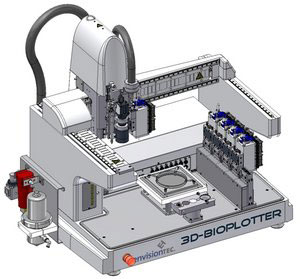 3D-printers similar 3-D Bioplotter are presently used for creating biodegradable materials. With solutions like this, scientists hope to create stem cells in the future.
Movement of the nozzle are controlled by a computer, with special software. The system receives information about the structure to be created, materials and parameters from a special file.
3-D Bioplotter developed by German company envisionTEC and demonstrated in the Rapid 2010 is the fourth generation model that costs 188 thousand dollars.