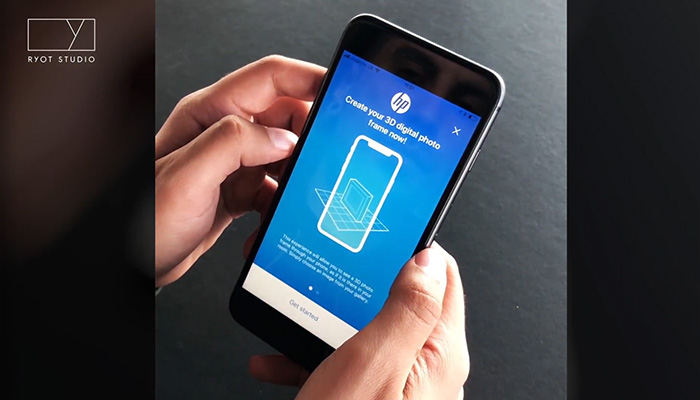 HP has worked with Oath's Ryot Studio and media agency PHD to create an AR experience that lets users view and position virtual photo frames around their homes.
Once users have an idea how their photos, paired with different frame styles, fit in with their home decor they can then print out the photos and frames, bringing their ideas to life.

The campaign is aimed at highlighting HP Instant Ink's Free Printing Plan and HP Envy Photo printer.
The company believes, this application would be a great way to combine the modern technology of augmented reality with the traditional nostalgia of printing physical photos.
The AR experience works through the Yahoo Mail app using the Yahoo Gemini mobile advertising platform. Oath expects to expand the format to other mobile applications in the future.