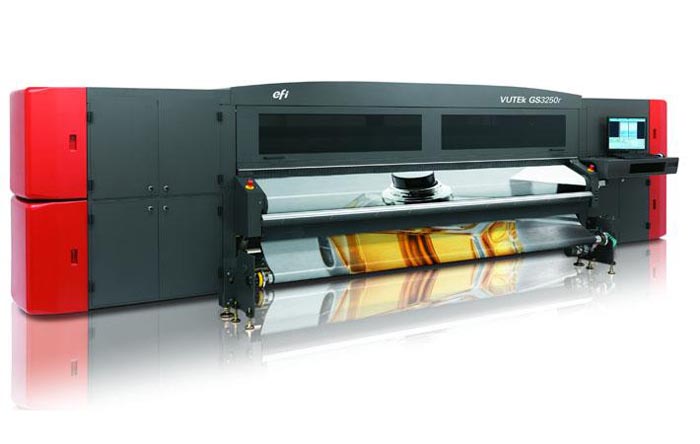 This year, SGIA Expo is taking place at the Ernest N Morial Convention Center in New Orleans, LA. The Expo combines the best in the imaging industry attendees from sign making and digital imaging to commercial printing and garment decoration. EFI is meeting the demands of different kinds of customers representing a wide range of up-to-date machines which include the new EFI Pro 24f LED flatbed printer, an EFI Reggiani industrial textile digital printer and a complete portfolio of production inkjet printers, EFI Fiery digital front end technologies and workflow software significantly enhancing business productivity. Many of them are shown for the first time.
The Pro 24f LED flatbed printer is specially geared towards signage and graphics providers. It features EFI Fiery proServer Core DFE built into the printer, powerful LED and variable drop grayscale head technology; provides the best possible image quality, precision imaging and fine detail.
The Reggiani ReNOIR FLEXY printer is designed for industrial apparel and décor textile applications. This device delivers the high resolution and excellent results specific for larger Reggiani devices, but is more affordable. All the new EFI products can be tested in booth #1501 on October 10-12.