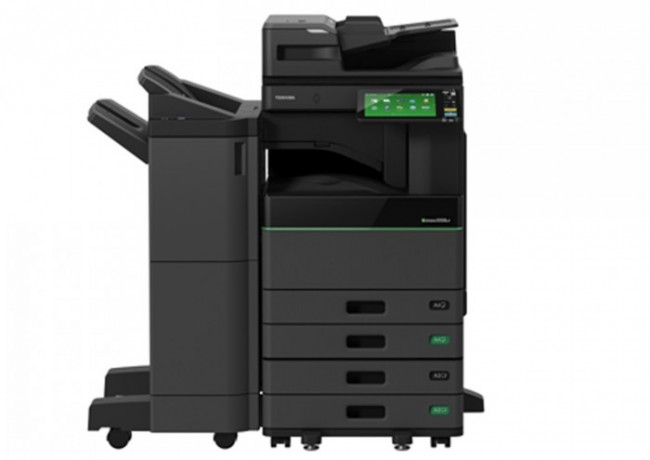 Crucial needs of modern offices in more efficient and eco-friendly solutions force the development of printing technology. It particularly concerns Toshiba tec with its Three Greens philosophy (greening of products, process and management) and its ultimate intention for producing ecologically-conscious devices. With the launch of its new   e-Studio5008LP series including 3 MFPs and one paper reusing device Toshiba provides cutting-edge printing technology allowing to use paper many times with erasable blue prints.
According to the company, business environments produce much paper waste because they usually print for temporary needs including proofreading a document, reading a fax or email. Toshiba gives users a choice to print such documents with a blue toner that will be erased by the heat of the hybrid MFP while paper reuse or to print with a regular black toner for a permanent result—both in one device or via a special paper reusing device e-Studio RD301.
The new models provide print speeds of 35 ppm with the EB (erasable blue) toner and up to 50 ppm in B/W with the resolution of 1200×1200 dpi, multiple mobile connectivity and cloud solutions (Mopria, AirPrint, Toshiba         e-Bridge Print and Capture) as well as advanced security features.
Toshiba is especially proud that the new machines have earned the "Excellent ECPs (Environmentally Conscious Products)" design—a certificate awarded to the printers with the highest level of environmental performance in their class at the time of release.
Toshiba e-Studio5008LP series will be available July 2017.