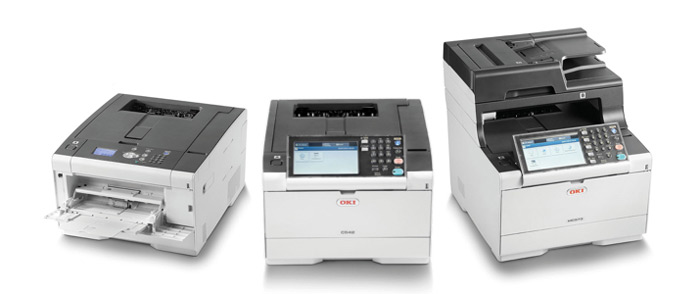 To celebrate the beginning of the year 2017, OKI Data has launched two new models of color LED printers for medium- and small-sized businesses. The desktop C532dn printer and the MC573dn MFP provide advanced mobile and cloud printing capabilities meeting the demands of modern office environments.

The gadgets are geared to easily print invoices, marketing materials, presentations and other kinds of the output that SMBs need to conduct their daily business. The both printers employ the company's special award-winning digital LED print head technology. It provides a number of technical innovations for the perfect print quality and due to its no-moving-parts design is more reliable, compact, light-weight and energy-saving.
The new OKI Data printers enhance cloud-based productivity by supporting such document storage platforms as DropBox, Microsoft Office 365, Google Drive. Three apps provide mobile connectivity including Apple AirPrint for iOS and Google Cloud Print for Android as well as OKI Data genuine app for both OSs.
The C532dn and MC573dn possess as well such characteristics as print speeds of 31 ppm both in color and B/W, a 7-inch touch screen (for the MFP), 1,410 sheets optional paper tray capacity, optional wireless module for Wi-Fi connectivity and high-level security features (among them—Internet Protocol Security standard for encrypted communications and Private Print feature for PIN-code-enabled printing).
The models are already on the shelves under the price of $449 and $899, respectively.