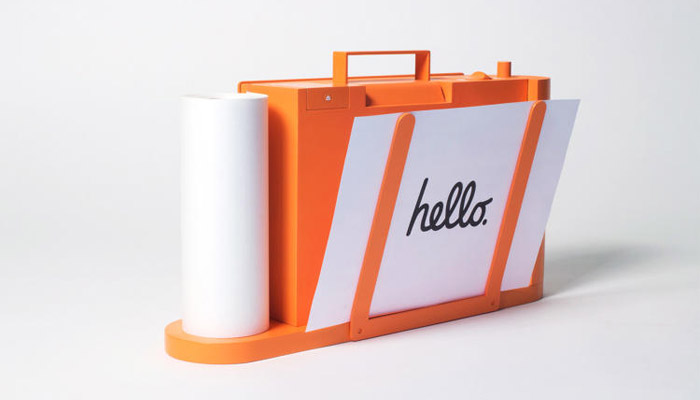 A German designer Ludwig Rensch has created a prototype of a simple and stylish printer looking like a briefcase. The Paper was done during his diploma thesis as a college student—analyzing the problem of interacting with things and exploring the ways how the modern gadgets can be used intuitively. Though the device belongs to the Internet-of-things it doesn't have any screen, but is equipped with physical controls and simple light signals (e.g. LEDs indicating the level of inks). According to the designer, it's done to take the advantage of the human fine motor skills. The printer can be also operated from a special application or a web-site.

The Paper can print, scan and copy documents of A4 format. The main difference of the model from "ordinary" office ones is in the paper feeder. The paper is sucked from a single roll adjusted on one side of the casing and is cut at a time.
Due to its conceptual design, bright color of the casing and a handle on its top for easy carrying and managing, the printer can lighten up a boring office interior. Unfortunately, there's no information on further production of the device, but we'll monitor the situation.