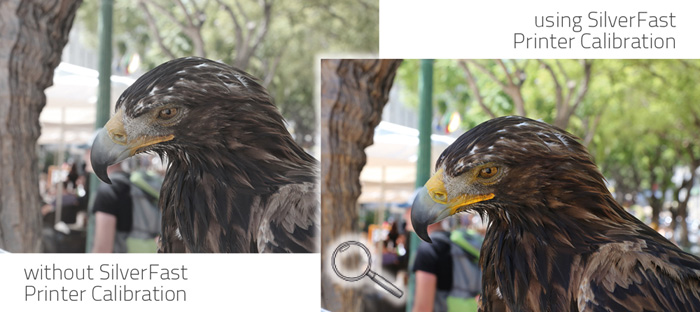 Callibration—is a way to optimize the work of a scanner, video monitor or an output according to a definite standard aiming to make color reproduction accurate and two for two. LaserSoft imaging represents its newly developed printer calibration tool to provide guaranteed color precision and image quality.

SilverFast 8.5 printer calibration takes the existing scanner as a basis and optimizes previously generated ICC compliant profiles, meaning that there is no need of additional and more expensive hardware. The scanner itself is calibrated by the patented auto IT8 calibration at first, and than a full gamut printer target is being printed containing 1.026 fields and over 1.000 tonal values.
This tool allows to edit the generated profile according to the user's desires. The user can select the most neutral color tones according to his individual perception, save it in a definite profile and use it again in future printing.
The "Error-free" workflow controls the whole process from the beginning of scanning and allows to get optimal results without hard efforts. The broad range of printers, ink and paper types are being supported by the new software upgrade providing everybody from professional photographers to amateurs with a wide portfolio of materials. SilverFast 8.5 printer calibration will cost €99.