Printing has undergone a major transition over the years. The bulkiness and inconvenience of traditional printers are long gone, and the current generation of printers is more portable and efficient. Among these, the HP OfficeJet All-in-One 250 portable printer stands out as the best among the rest. This printer has features that make it a must-have for business and personal use. In this blog post, we explore the reasons why the HP OfficeJet All-in-One 250 deserves the title of the best portable printer of 2023.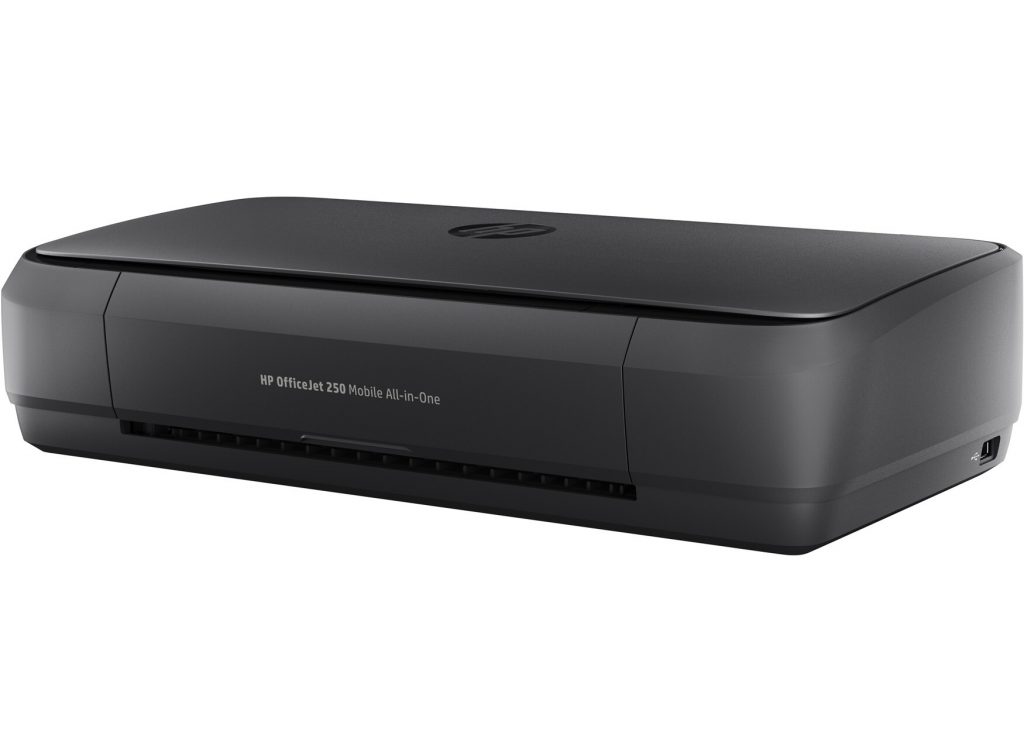 Compactness and Portability:
The HP OfficeJet All-in-One 250 boasts a sleek and compact design, making it incredibly portable without compromising on functionality. Its ability to print, scan, and copy documents provides a versatile solution for users seeking an all-inclusive device. The convenience of having multiple functionalities in a single, easy-to-carry unit is undoubtedly a boon for busy professionals and students alike.
The HP OfficeJet All-in-One 250 is the epitome of portable printing. With a size of 14.6 x 7.8 x 3.6 inches and weighing only 6.51 lbs, this printer can easily fit into a backpack or carry-on suitcase, which makes it ideal for those who need to print on the go. Its compact size doesn't diminish its capabilities either as it has a convenient touchscreen display that makes it user-friendly.
Versatility:
This all-in-one printer is versatile and can perform various functions. It prints, scans, and copies in black and white and color, it will print photos and envelopes, and also has a fax function, making it a comprehensive solution for all your printing needs. Additionally, it is compatible with most mobile devices that support the HP Smart app. This app enables you to print and scan documents anywhere, anytime.
Impressive Print Speed and Automatic Document Feeder:
With a rapid print speed of up to 10 pages per minute (ppm) in black and 7 ppm in color, this printer ensures that your documents are ready in no time. The inclusion of a 10-page automatic document feeder further streamlines productivity, enabling hands-free multipage scanning and copying. Say goodbye to tedious manual scanning and copying tasks, and hello to increased efficiency.
Connectivity:
Printing and scanning documents, photos, and other paperwork on the go has never been easier. The HP OfficeJet All-in-One 250 is equipped with Wi-Fi, Wi-Fi Direct, and Bluetooth, making it easier to connect to your mobile devices, including smartphones, laptops, and tablets. This connectivity option ensures that you never have to miss a deadline or arrive at a meeting empty-handed.
Battery Life:
The HP OfficeJet All-in-One 250 comes with a rechargeable lithium-ion battery that can print up to 500 pages. This means that you can work remotely without worrying about finding a power source or having to carry extra batteries. The printer also supports HP's Fast Charge system, which charges the battery to 50% in just 30 minutes.
Conclusion:
The HP OfficeJet All-in-One 250 is, without a doubt, the best portable printer of 2023. Its compactness, versatility, print quality, connectivity, and battery life make it perfect for both personal and business use. Whether you're a student, freelancer, or small business owner, this printer will exceed your expectations. So go out there and get yourself one, step up your printing game, and experience the convenience and efficiency of the HP OfficeJet All-in-One 250.
Shop TonerCartridgeDepot.com for HP OfficeJet All-in-One 250 Printer Cartridges at competitive prices and fast shipping.https://www.tonercartridgedepot.com/hp-officejet-250-15343-d.html
In the next article, we will discuss the features and benefits of the Epson WorkForce WF-110 printer.