We all know the frustration of going to print your important paperwork and finding your printer is out of ink again! Not having enough ink can bring your business to a halt, but stocking up takes up too much valuable space and requires you to spend money upfront you might not have at hand.
That's why Toner Cartridge Depot is excited to announce our new "Set a Reminder" Program. With this program, you don't need to worry about running out of ink or toner at inopportune times and don't even need to worry about spending time and resources scheduling when to order more.
The Program
Under our "Set a Reminder" Program, after you have bought consumables from the Toner Cartridge Depot, you can set a reminder on your account when your ink, toner, drum, fuser, etc. is about to run out. We'll send an automatic email reminder so you can order supplies before they run out, without having to waste money and space stocking up!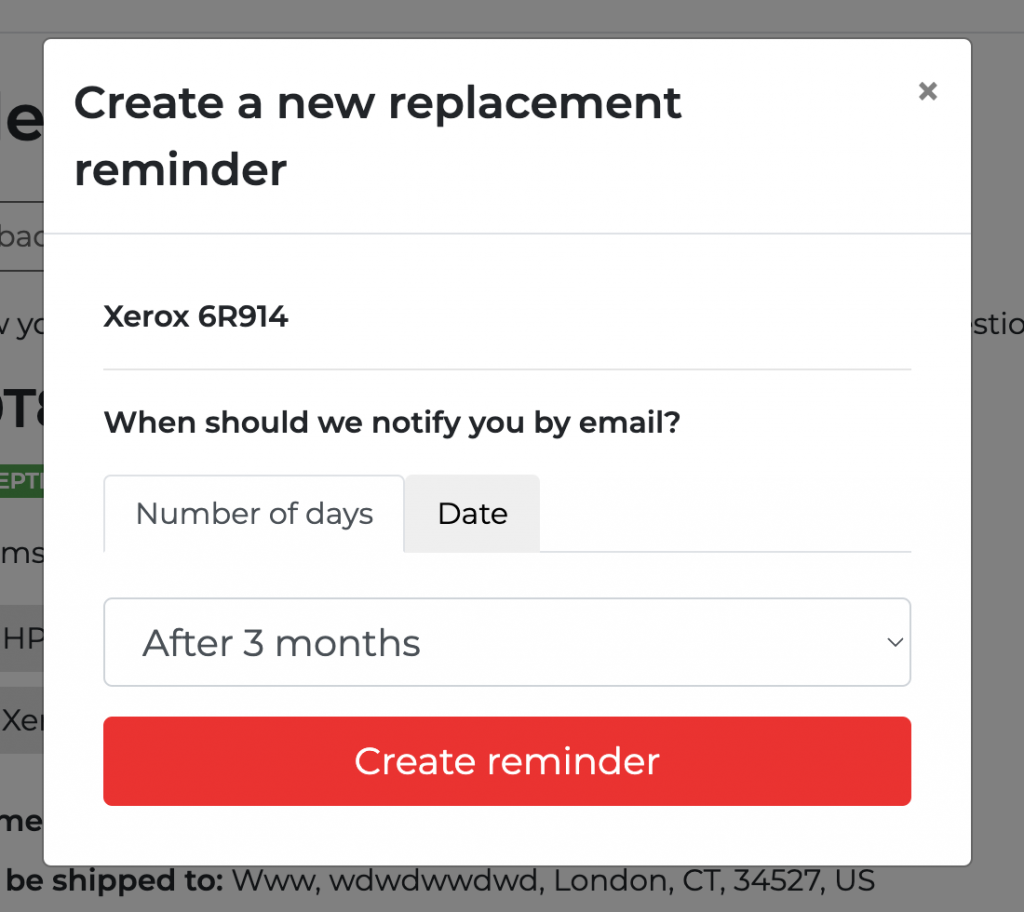 We're experts at knowing when you'll run out based on your print volume, and calculate shipping time to determine the perfect time to send your reminder. We'll even refund you the money for your cartridge if you decide to keep it, so you're only paying for the ink or toner itself. Save money, save stress, and save your productivity from unexpected downtimes with our "Set a Reminder" Program.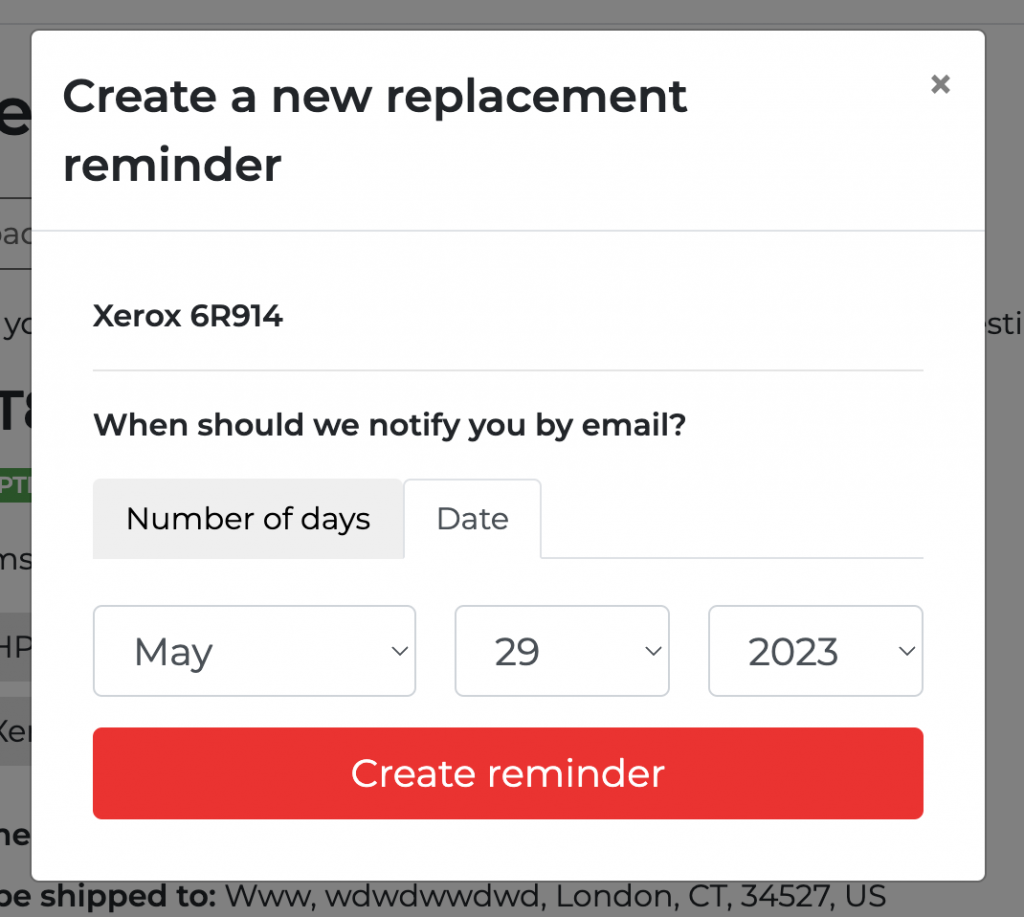 Better for Your Business
Why is this program better for your business? The "Set a Reminder" Program is perfect for business managers who:
Are in charge of keeping the printing devices in working order: always having ink and toner cartridges for your printers at just the right time will make you look great!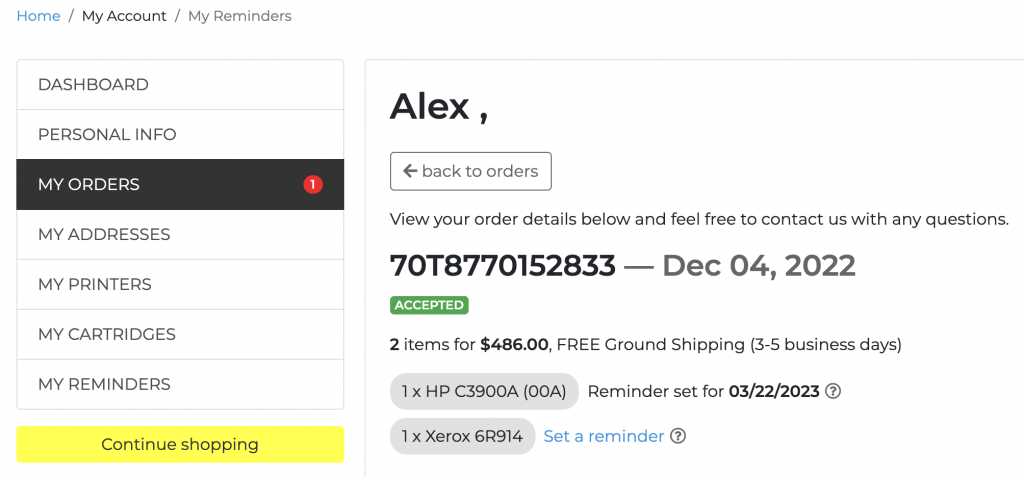 Can't afford a drop in productivity to wait for ink or toner to come in: it happens to everyone, and offices have learned to adapt… but why settle for less productivity when you don't have to?
Don't have space to store stock for printing: office space is premium, and storing printing supplies can take up the room you could use for more important things.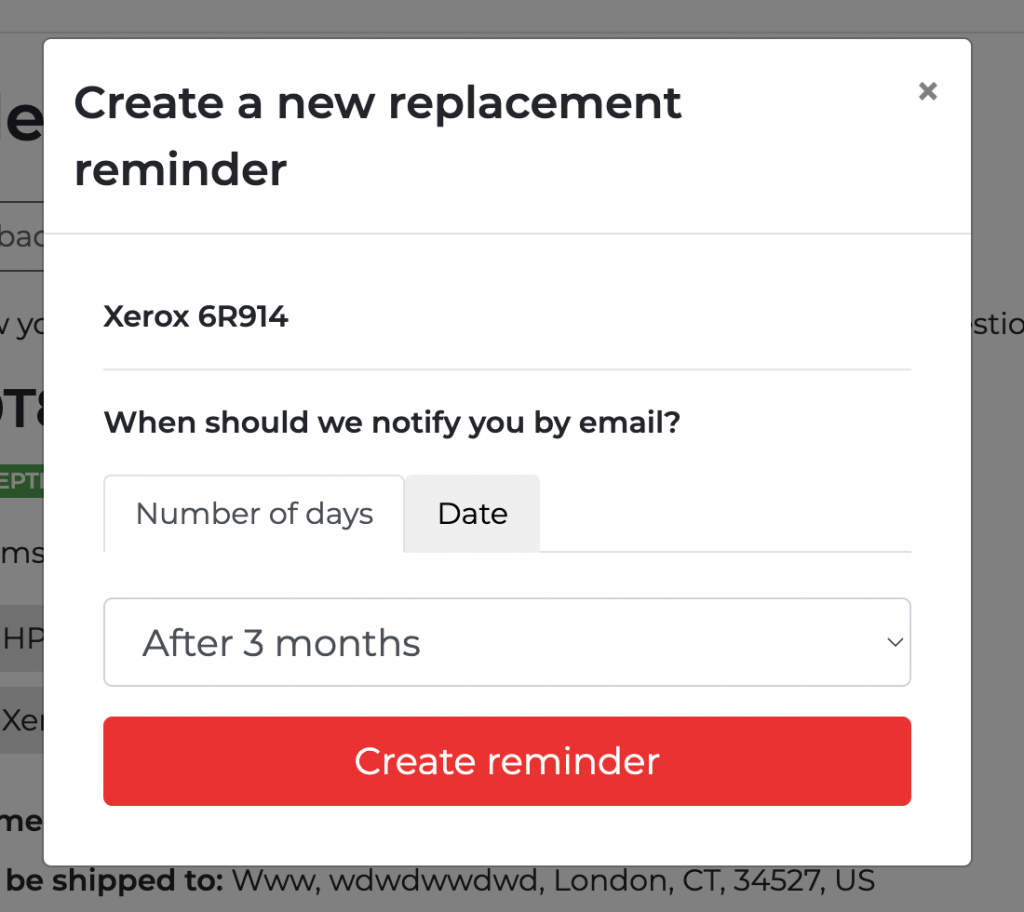 Are neuro-diverse or have too much on your plate: whether planning supplies or scheduling orders isn't your strong suit, or it just falls through the cracks with everything you have to do, we can take the responsibility off your shoulders.
Sign Up Today
In the spirit of reducing burdens, we've made it easy to join our "Set a Reminder" Program. To see how the program works, all you need to do is open an account at the Toner Cartridge Depot and place an order. We have:
Free Shipping
100% customer satisfaction guarantee
No sales tax
We're standing by to answer any questions you might have and are excited to provide all your printer ink, toner, and other printer supplies.