Despite how much information can be stored online, sometimes it's just necessary to print on paper. To print from a Chromebook, you need to connect a printer to it. Thankfully, doing this is quite simple.
Below is a quick guide on how to connect a printer to your Chromebook. The printer can be connected via WiFi or a cable.
Connect via WiFi
First, make sure you're logged in to your Google account on your Chromebook, and that the Chromebook and printer are connected to the same WiFi network.
Connecting the printer to the network is usually done using the settings in the printer control panel.
Once you've logged in and your printer and Chromebook are connected to the same WiFi network, follow these steps.
1. Go to your Chromebook's settings by clicking the gear icon in the panel at the bottom of the screen.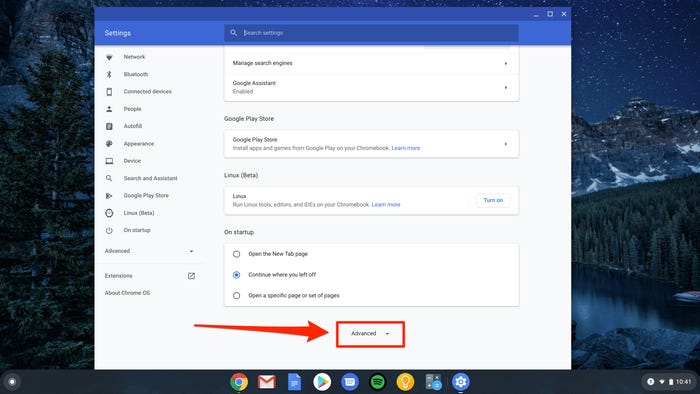 2. Open the "Advanced" section at the very end of the settings list.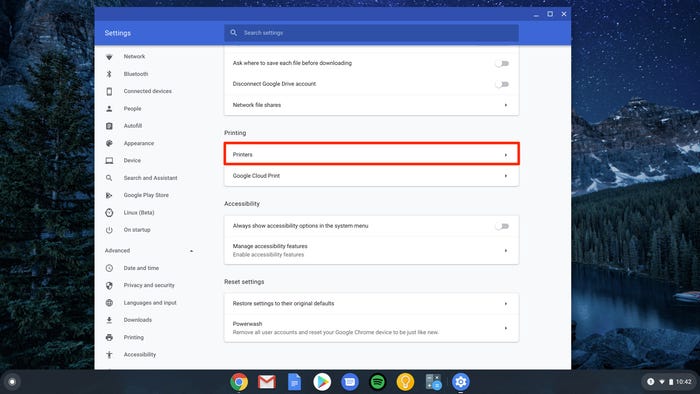 3. In the "Printing" section, click "Printers".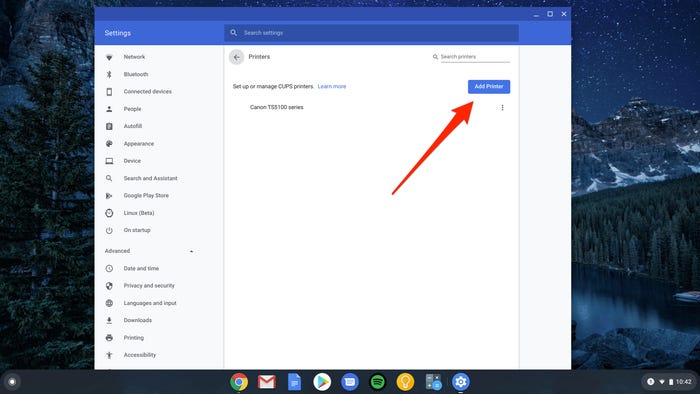 4. Click "Add Printer".
5. A window should open showing the printer available on your network.* Click on it, and it will be successfully connected to the Chromebook.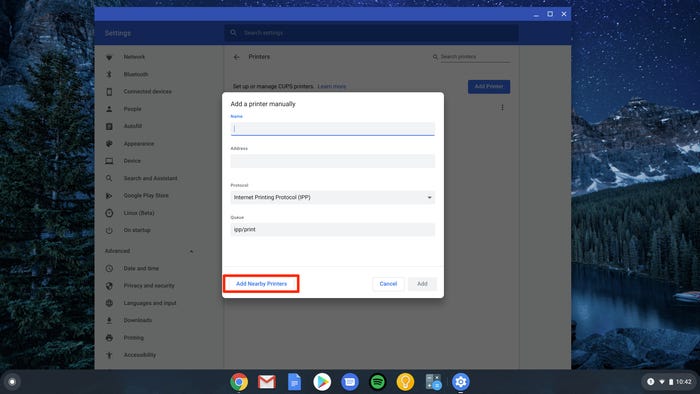 * If the printer you'd like to print with doesn't show in the window that opens, you'll need to search for your printer or add it "manually." To manually add a printer, click "Add Nearby Printers" and fill in the fields with data about your printer: you only need to enter the IP address of your printer (you can see it in the properties of the wireless network), and leave the remaining fields blank. After manually adding a printer, it will appear in the list of printers available.

Connect with a Cable
If you do not have internet, or the printer doesn't support WiFi, you can connect a printer to the Chromebook via a USB cable. You may need adapters to connect one end of the cable to the printer and the other to the Chromebook.
Once your printer and Chromebook are connected with a cable, follow the steps listed above under "Connect via WiFi" and you're done—your printer is connected.