Maybe you've realized you need a printer for studying or working from home, and now you want to know your options. To keep your decision-making easy, here are just four of the best home printers.
HP Color LaserJet Pro M479fdw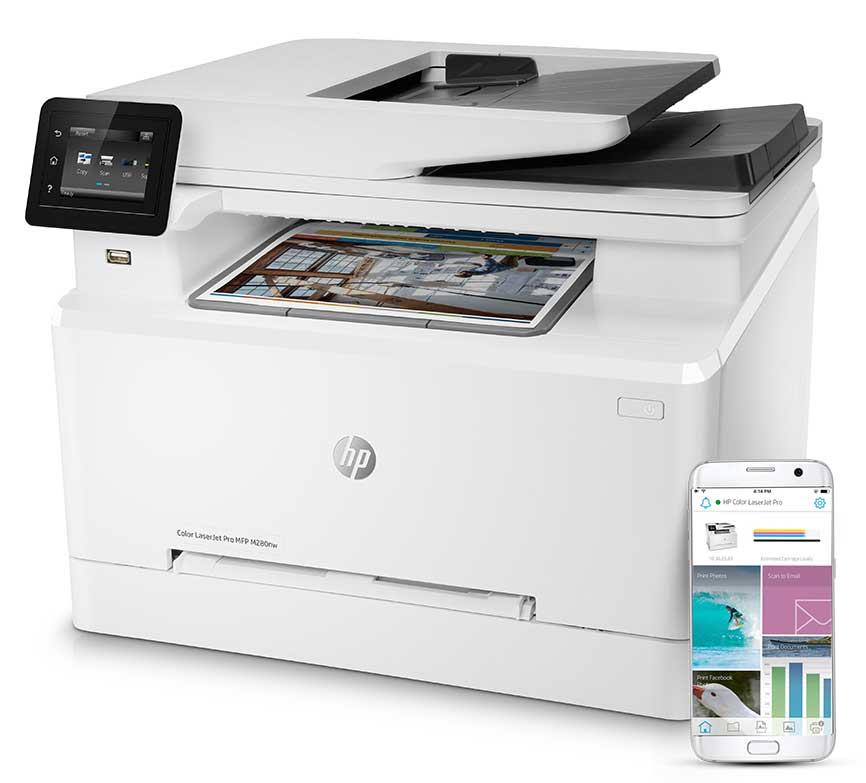 This simple and durable color printer can also scan and copy and is outwardly prettier than its competitors. It doesn't matter if you print every day or once a week, if you print documents, abstracts, or photos, the HP Color LaserJet Pro M479fdw is a great option for home use.
This printer is ideal for students, freelancers, and employees working from home who need a reliable printer.
The HP Color LaserJet Pro M479fdw is not cheap, but it prints quickly and accurately in color and black and white. Testing shows that single-sided printing in black and white mode is 24.1 pages per minute, and two-sided printing is 21.8 pages. One-sided scanning speed is 19.5 pages per minute, and two-sided is 32.5 pages per minute.
Fine print is excellent, which is crucial for some important documents. Lastly, with a duty cycle of 4,000 pages per month, this printer can be used by several people for different needs.
Unlike inkjet printers, wonderful laserjet printers like this one allow you to print immediately after prolonged downtime or even storage of the device. Great for those who do not want to get involved with blockages or with cleaning the device before using it.
HP Color LaserJet Pro M254dw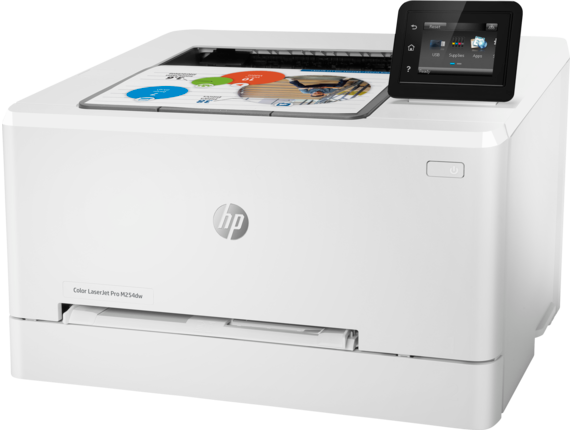 This printer's images are clear and bright. For ease of management, it has a color touch screen, and it can be connected to a 5GHz wireless network, which means a stable connection and smooth execution of large tasks.
The trade-off for this printer's high-quality images is that it's large and heavy; it will take up a lot of space. A small amount of toner is supplied that will last for approximately 800 black-and-white pages or 700 color pages. It will need 1-2 minutes of start-up time for those large tasks mentioned earlier, and keep in mind that this is only a printer; it cannot scan, copy, or send a fax.
Brother HL-L2350DW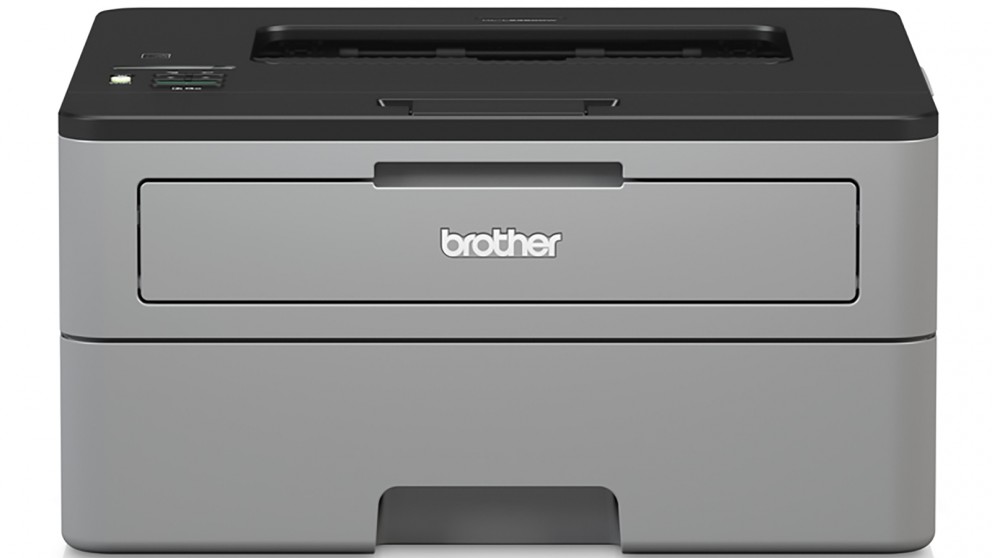 A relatively cheap, reliable, and fast laser printer for those who do not need to use it daily. It is always ready to start up even if you print only a few times a year. Reliable and easy to operate, but with considerable capabilities. It has a large, 250-sheet tray, two-sided printing capability, and the ability to connect via WiFi using all known operating systems, such as Windows, MacOS, Linux, ChromeOS, iOS, and Android.
The HL-L2350DW is compact. It can even be put on a bookshelf. However, it's fragile and requires careful handling. It's ideal for printing documents, but to print quality photographs, additional settings will be required.
The disadvantage of this printer is that its Brother iPrint & Scan software does not print documents in the best quality, so we recommend that you refuse to use it. And to work with Google Cloud Print, you must additionally configure the network settings in the printer control panel.
Epson SureColor P600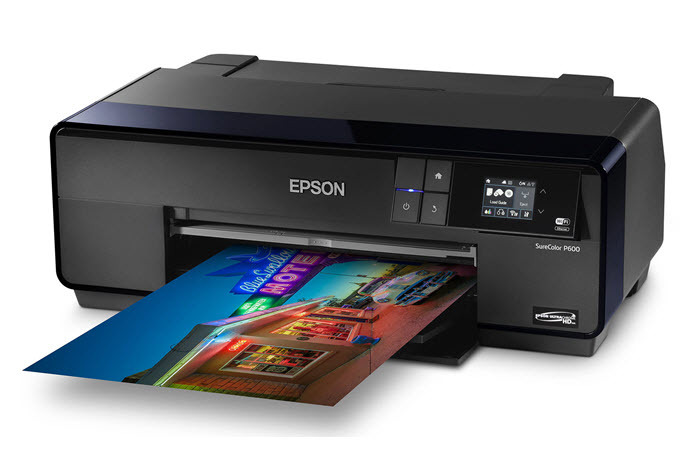 An ideal printer for photographers that can print not only photos but also panoramas up to 10 feet long. Thanks to the UltraChrome HD P600 ink, the image quality is preserved for a long time, and the ink consumption for printing is reasonable. If you get more capacious containers, then you will have to replenish them very rarely. The printer is controlled via the touch screen, and can be connected not only via WiFi but also USB and Ethernet, which speeds up printing.
As with all inkjet photo printers, the main drawback is print speed. It prints a regular 8-by-10-inch photo in about three minutes, and if you print via WiFi, it takes about six minutes. Also, for full-fledged print quality, you need special Epson paper. If you decide to use paper from other manufacturers, you will need to work with the color profile settings.
If one of these printers interests you, please look into it further and buy supplies for it on our website. Good luck with your home printer hunt!