A mobile photo printer linked with a smartphone allows you to capture your memories in just a few minutes. Remember the Polaroid? You take a photo and get a photo right away. Mobile photo printers for iPhone and Android can instantly print photos too. This device is simply necessary at holidays: your guests will be impressed when they immediately receive a photo of the event.
To offer a quick description, a mobile photo printer prints only photos, on special paper of a certain size. The printer, which uses a battery, is sometimes weighty, and is charged via a regular USB cable. To use all functions of the printer, you must install a special app on your smartphone. From there, you connect your smartphone and printer via Bluetooth, NFC or Wi-Fi. After pairing, any images, including those on social networks, can be printed.
Printing technology for mobile printers may differ from conventional inkjet printers. Some mobile printers do not use ink at all. This technology is called ZINK (Zero Ink), and images printed using this technology are moisture-resistant, do not "smear," and can be stored for a long time.
Below we present the six best photo printers
Canon Ivy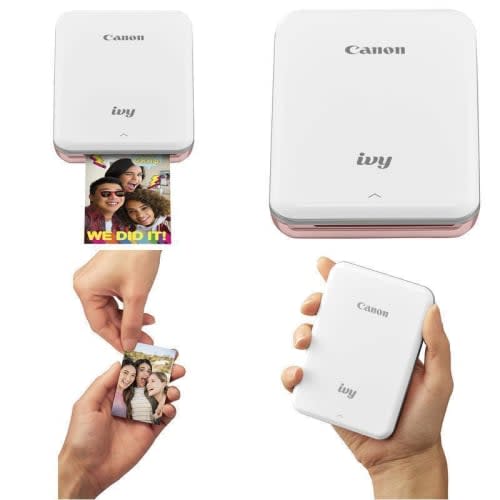 Canon introduces the tiny Ivy mobile printer with ZINK printing technology. You don't have to buy ink for it, and you can connect it to your smartphone via Bluetooth. This printer comes in several colors: black, rose-gold and light-green. It prints photos that are 2 x 3 inches in size. Ivy is sold with paper (10 sheets) and a charging cable. Additional bundles of paper (20 or 50 sheets) are available for purchase.
Canon Selphy CP1200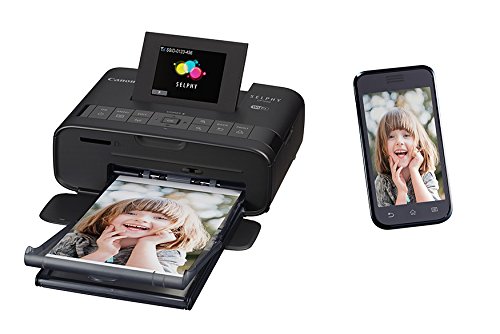 Another Canon printer is the Selphy CP1200. It can print photos of almost any size: from 2.1 x 2.1 inches to 4 x 6 inches. Because it's larger, this one needs a print cartridge as well as an additional battery pack. Printer management is available via the LCD touch panel. The Canon Selphy comes in black and white and is ideal for home use, as it can work not only with iPhone and Android, but also with Windows, macOS and Amazon Fire.
Fujifilm Instax Share SP-3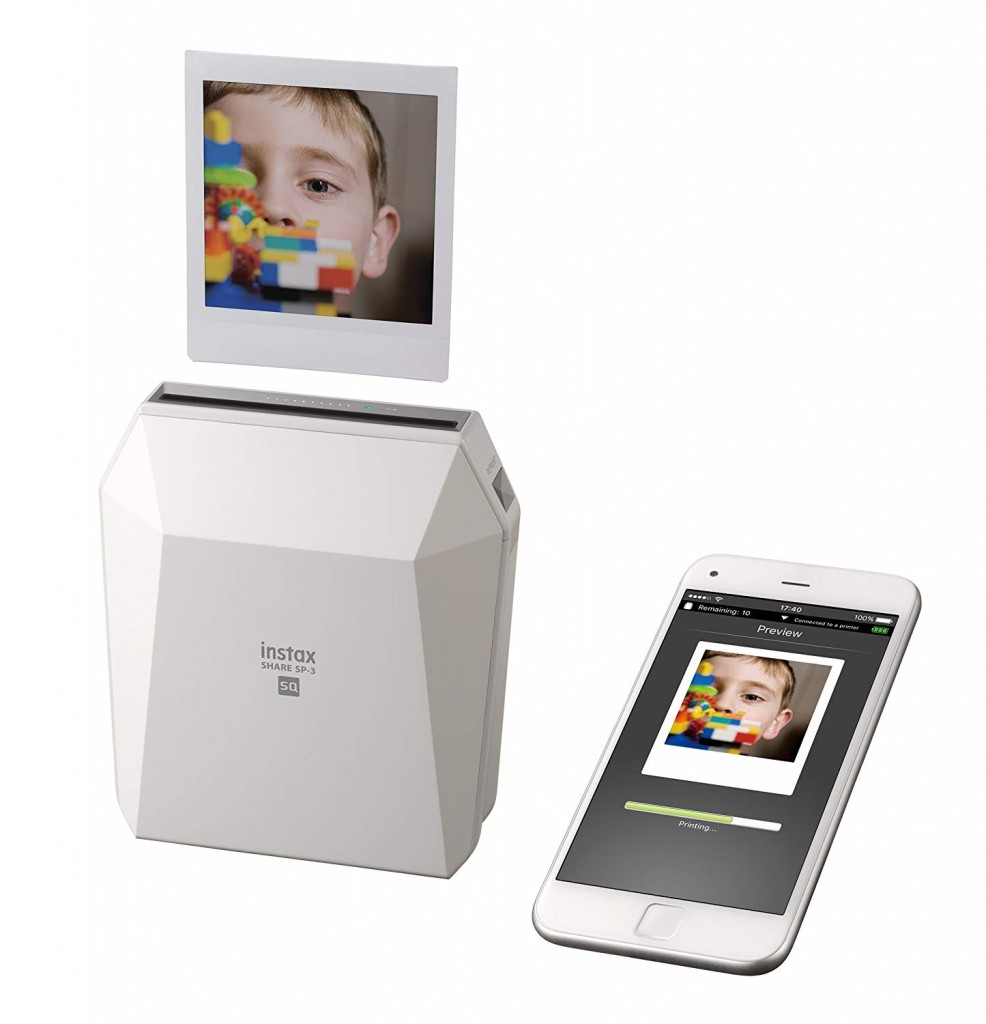 Fujifilm Instax Share SP-3 in many ways reminds us of the famous Polaroid. It runs on battery power and prints photos relatively quickly at 2.4 x 2.4 inches. But just as with the Polaroid, to get the image, you need to wait a bit for the picture to appear.
Instax Share SP-3 connects only via Wi-Fi and only to a tablet or smartphone. To work with the printer, you must install a special app (for iOS or Android). Through this application, you can also print from Instagram, Facebook, etc. A cartridge is not required for this printer, since it uses Instax Mini film.
HP Sprocket Plus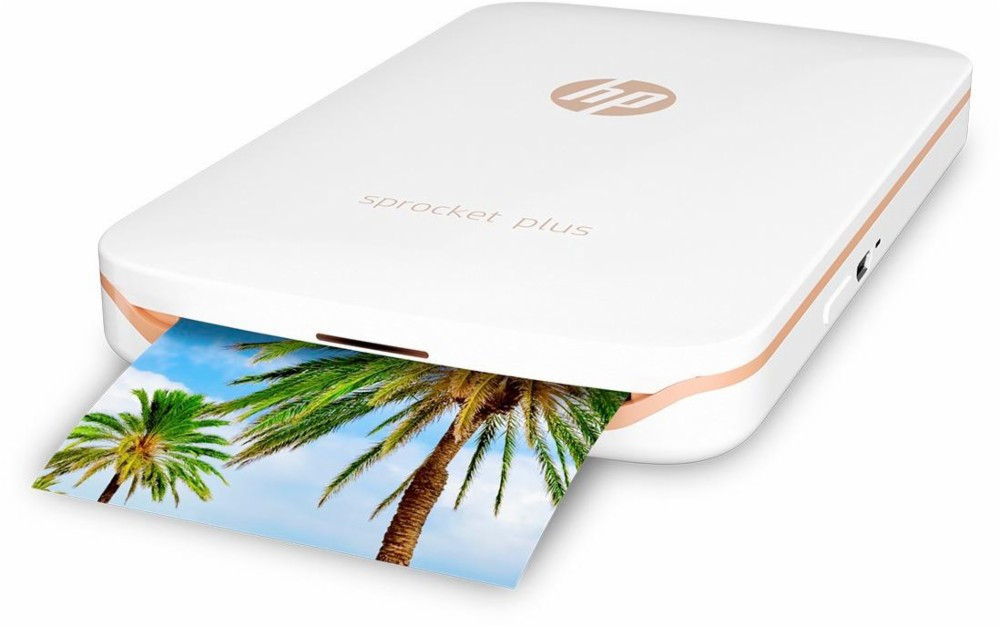 The HP Sprocket Plus is so compact that it looks like a smartphone from afar. It connects via Bluetooth, uses ZINK technology, and prints photos that are 2.3 x 3.4 inches in size. A printer, USB cable, and 10 sheets of photo paper are supplied.
Kodak Mini 2 HD
Kodak Mini 2 works with iOS and Android, connects via Bluetooth or NFC, and runs on battery power. It resembles a portable battery or hard drive. Paper and ink are sold together in packs of 20, 30, and 50 sheets. Its credit-card-sized photos (3.4 x 2.1 inches) are moisture-resistant and last for many years.
Polaroid ZIP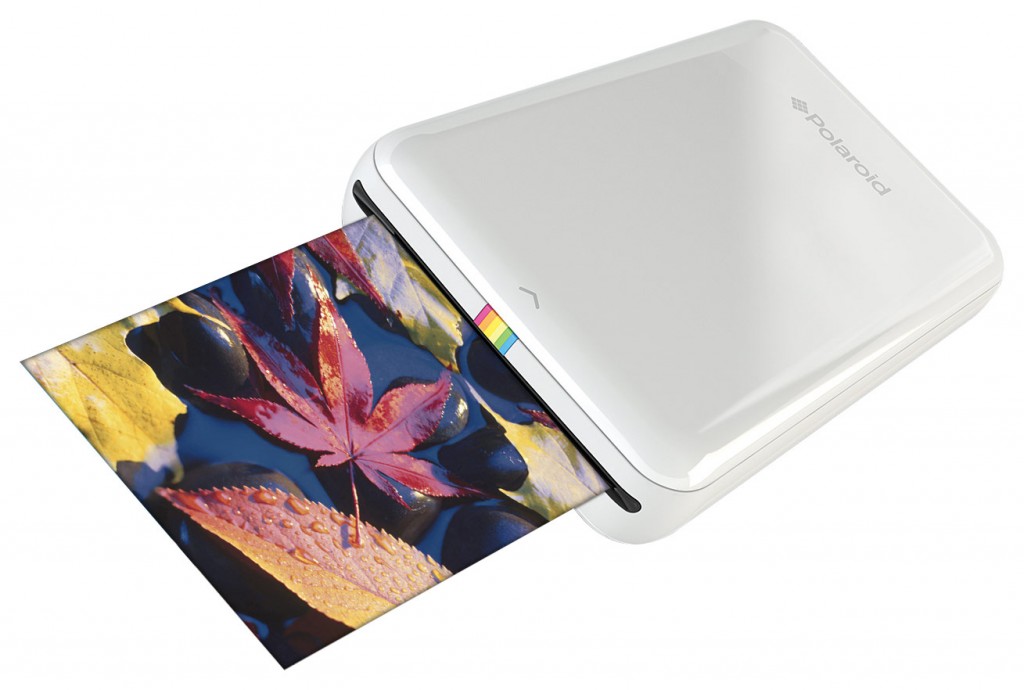 Photos ready in 60 seconds! Connect your smartphone to Polaroid ZIP via Bluetooth or NFC, and you will get a 2 x 3 inch photo in just one minute. Thanks to ZINK technology, the photos are moisture-resistant and durable. Battery charge lasts an average of 25 photos.