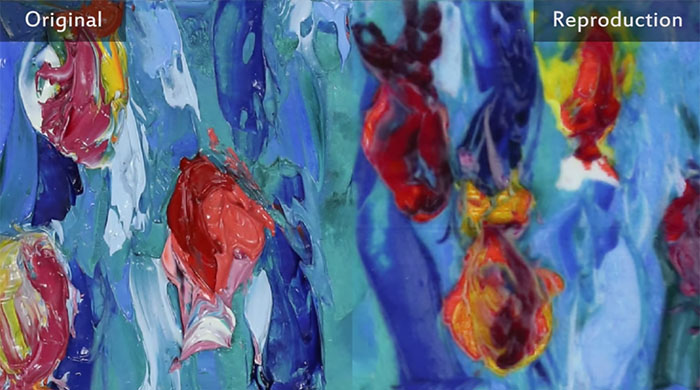 Some of the most famous paintings are so unique that it is impossible to recreate them accurately. While getting a basic reproduction is as simple as it can get, a 100%-accurate copy is hard to achieve. Nevertheless, researchers at MIT's Computer Science & Artificial Intelligence Laboratory (CSAIL) successfully trained an artificial intelligence (AI) algorithm to recreate paintings using a 3D printer.

We have long seen 2D printers used to reproduce paintings. However, their capabilities are quite limited. They have a fixed set of only four colors, cyan, magenta, yellow and black, which makes it impossible to accurately mimic paintings. To overcome this limitations, CSAIL scientists created their RePaint system, which consists of an AI and AI-guided 3D printer. Their system uses a special painting technique they refer to as "color-contoning."
Color-contoning involves using a 3D printer equipped with 10 different transparent inks placed in extremely thin layers to produce more accurate colors. The MIT team combined their color-contoning technique with an older technique called half-toning. Combining these two techniques, the team placed a lot of colored dots onto paintings instead of using continuous tones. This combined technique allowed the team to create more accurate colors and textures, which they then used to reproduce paintings using a 3D printer.
You can see watch the process in the video below: