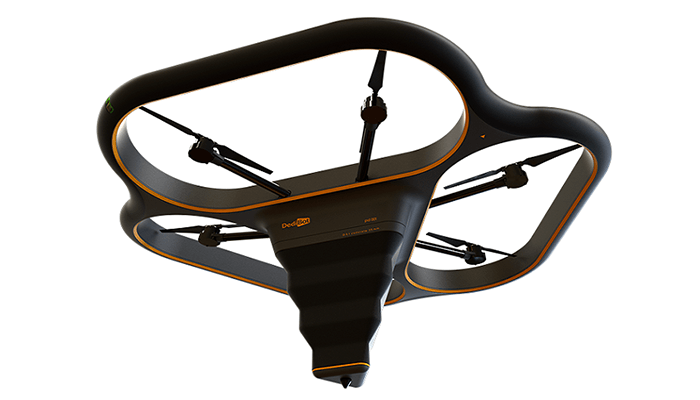 Additive manufacturing companies put in a lot of time, effort, and money to develop innovative 3D printers that are capable of large-scale and full-color printing, 3D printing with materials like metal, foam, and human tissue, and can produce components both quickly and slowly, as well as on the move.
Then of course, there are the seemingly crazy ideas for 3D printers that really take flight – and I do mean that literally. At TCT Asia 2018, Chinese 3D printer manufacturer DediBot introduced a flying 3D printer.

Yes, exactly that. The company from Hangzhou has developed a wide variety of 3D printers, including desktop FFF systems and an SLM-like 3D printer that can print in two different metal materials. But a 3D printer that flies is something pretty special…however, before you get too excited that this will be on the market anytime soon, DediBot's flying 3D printer is only a concept at the moment, albeit an attention-grabbing concept that shows real evidence of working.
The Fly Elephant 3D printer is made using a powerful unmanned aerial vehicle (UAV), more commonly referred to as a drone, with a Delta-style 3D printer on the bottom. It's meant to work in a swarm, and not alone, as the company says these groups, since they won't have to worry about the Z-axis, "will be able to build unlimited structures."
DediBot says its Fly Elephant can not only extrude a concrete mix in midair to construct large buildings, but it can also directly print large equipment and structures in a zero-gravity environment, and even underwater. The 3D printer does this using specialized software, which can plot out exactly where the system will lay down the material, and an external position system will get the Fly Elephant where it needs to go.