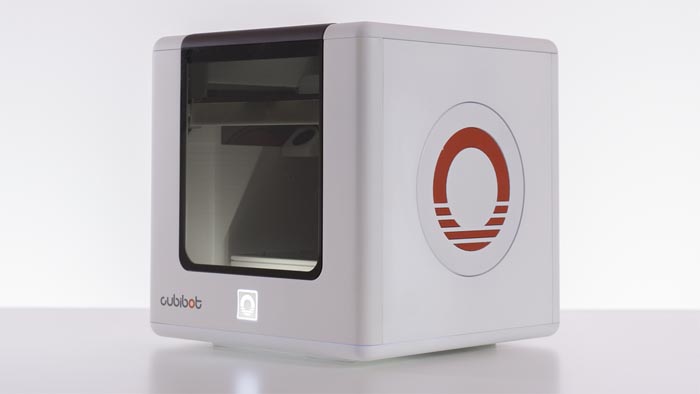 The Cubibot team has been perfecting its printer for 2,5 years (time past from the launch of the first model) and now is raising money on Kickstarter to produce the new version of a smarter, safer and easier-to-use printer that makes 3D printing accessible to the masses and is suitable for users without 3D printing expertise (but to the 3D printer professionals as well). More than 1,700 backers have already gathered about $500,000 with the accessible entry price point of $149.
The new Cubibot is represented as the world's most compact 3D printer with cloud-printing capabilities, a heated bed and a companion mobile app. It prints with the resolution from 50 to 300 microns and with print speeds of up to 80 millimeters per second. Its advanced functionality and user-friendly design include: a fully automated smart self-leveling build platform; an easily accessible web-based platform; the ability to print in various range of materials like ABS, PLAs and nylon; a high-temperature nozzle; and plug-and-print capabilities thanks to the CubiSoft—the preinstalled web-based software allowing to plug the printer in and to start a new job right away.
Production and shipping is expected on February 2018.