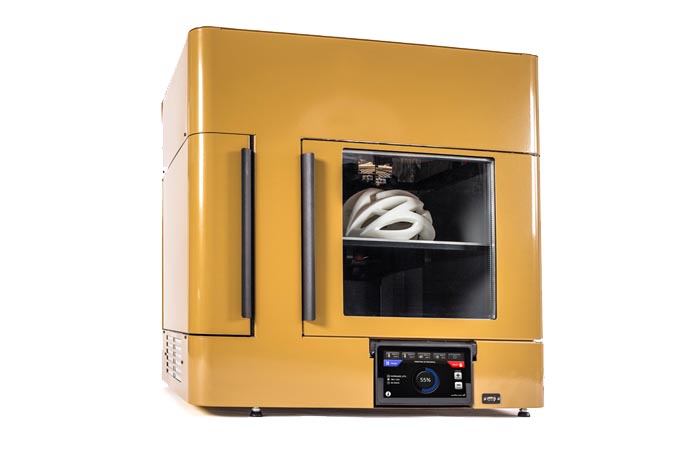 On September 26-28, one of the broadly known 3D printing tradeshows—TCT Show—will take place in Birmingham, UK. This significant event will gather 3D printer producers from everywhere with their latest gadgets. Finnish 3D printer manufacturer miniFactory and Italian Sharebot have already applied for participation.
The Innovator 2 from miniFactory will be introduced among the novelties of this manufacturer. It's a third-generation dual-extruder 3D printer with a large build area and industrial-level capabilities, providing printing with a range of engineering-grade materials such as PEEK (polyetheretherketone). It is possible thanks to an actively heated chamber with a special liquid cooling system. The Innovator 2 features a 7? touchscreen, an enclosed chamber and activated carbon and HEPA (high-efficiency particle absorption) filtering. Inactive extruder lift and nozzle cleaning functions in each extruder provide clear printing. First layer adhesion is easy and reliable with the fully automatic calibration. The price is unknown, but the first model of Innovator costed €7200.
Another printer producer—Sharebot—will showcase several of its professional 3D machines. Among them is the 3Delux DLP 3D printer specifically designed for dental 3D printing applications. The gadget is able to produce high-resolution output from certified biocompatible resins as well as to generate smooth parts (surgical guides, tools, molds). And the Sharebot Q XXL—an FDM printer with a large build area of 700 x 350 x 300 mm which can be used in every manufacturing workflow and with the Sharebox 3D system can be controlled from any device.