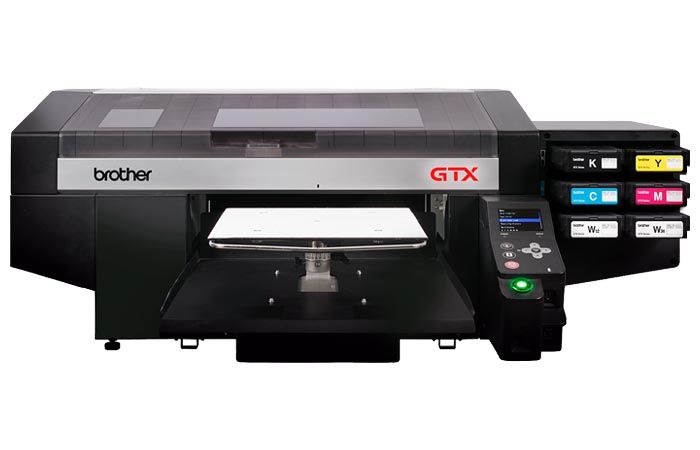 In the beginning of September, Brother International Australia has introduced its digital direct-to-garment printers with the new Brother GTX model. The new gadgets feature next generation printheads providing multiple capabilities for efficient printing on different types of media resulting in high quality prints at production level speeds.
The innovative printhead contains about 3 times the number of nozzles than its predecessors and allows to print with the resolution of 1200 x 1200 dpi in a single pass significantly saving time. The new printhead contains CMYK plus the white color for as well one pass-through on dark fabrics.
Moreover, Brother DTG has introduced a new ink formulation with the GTX printer. Innobella TextileTM water based pigment inks provide a very broad color gamut and are ECO-PASSPORT by Okeo-Tex® certified and CPSIA compliant.
For more versatility, the GTX printer offers 16" x 21" maximum print area and height adjustable and replaceable platen. In addition, a special construction of the GTX printhead with a large printhead-to-substrate gap simplifies printing over fabrics such as seams, zippers and pockets. This allows to decorate not only shirts, hoodies and jackets, but a variety of headwear, tote bags and shoes.
The Brother GTX Printer costs $27,499.