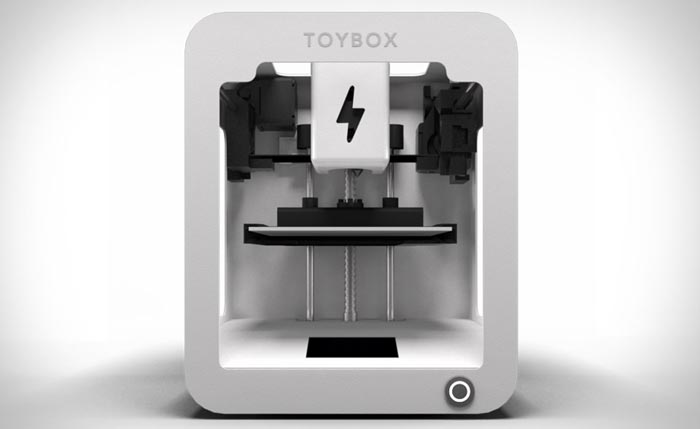 A new crowdfunding project of the Toybox Labs aims to produce a 3D printer which can be easily and safely operated by kids. The company has already gathered the needed sum of $40,000 while the campaign on Indiegogo is still on and will end only on September 22. The success of a project can be explained by the special features of the represented printer model.
The gadget possesses sleek design and is compact and lightweight (7.4 x 7.4 x 9.05 in; 3 kg) to suit a desktop in the children's room. It allows to print objects not bigger than 9 x 8 x 10 cm from 1.75 mm thick corn-based non-toxic biodegradable PLA plastic of about 20 colors which is able to print 100-300 toys pre roll. The gadget uses Wi-Fi to connect to an Adnroid/iOS device and to a cloud which contains more than 500 pre-tested designs of toys and objects. Any kid desiring to create his/her own unique design can do it via the app and upload it to the cloud to share with the other users.
The producers claim that the printer suits children from the age of 5 years old who can use the printer without adult help and additional training. For more safety they have created a novel flexible print bed design that doesn't require a knife to remove 3D printed objects after they are ready. Moreover, the filament loading is simple and when the extruder gets hot a warning appears on the touchscreen.
The manufacturing of the Toybox 3D printers starts in September; the pre-ordered $249 printers will be shipped in January 2018; when the campaign is over the printer will retail for $399.