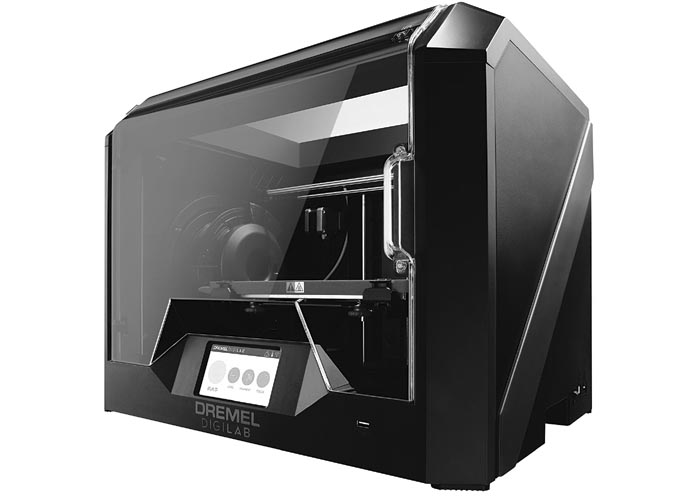 While the technology develops very fast, 3D printing has occupied production first and then has penetrated education not only making it much more fun but providing earlier unseen opportunities for educational makerspaces. It concerns Dremel—a manufacturer of versatile tools systems with the 85-year-long history. Recently, the brand has unveiled a new printer model of the DigiLab line of 3D printers specially designed for educators and students.
The new 3D45 printer has a range of advantages helping students to bring to life all kinds of their projects from prototypes to works of art. The device uses expanded filament types of 10 different colors which include PLA, nylon, polycarbonate and EcoABS and is able to automatically recognize the type of filament and adjust settings according to it.
The new machine could be used arbitrarily or according to the special curriculum. It became possible when Dremel had partnered with the Workbench—the comprehensive online sharing platform for project-based learning. It allows to search and share 3D printing projects and to build an online portfolio.
The Dremel 3D45 features 4.5-inch color IPS touchscreen, WiFi, Ethernet and USB connections, supports macOS and Windows operating systems and works with .stl and .obj files. Its semi-automatic (guided) build plate leveling, heated plate and removable build platform (with support of extended builds) together with remote build management and 720p camera (allowing to monitor the build and to monitor multiple 3D printers) will make the learning process absorbing, effective as well as convenient and safe.