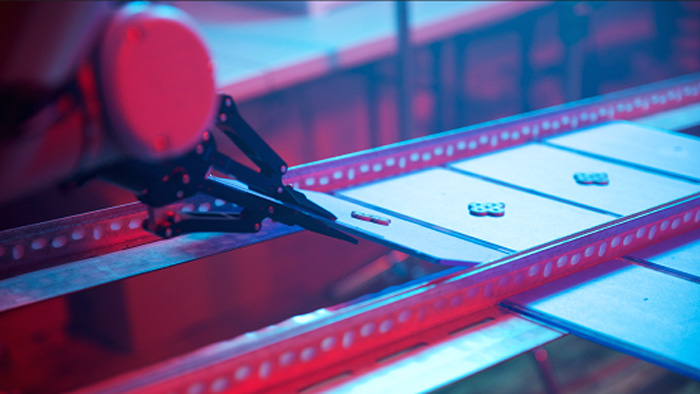 A young start-up Voodoo Manufacturing was founded in October 2015 by ex-MakerBot engineers. It's an ambitious project aiming to automate production 3D printing, reduce the workforce operating the machines and in the long range to redefine what it means to be a factory worker.
Recently, the company has gained $5 million from its investors (General Catalyst, the Y Combinator Continuity Fund and others) to totally upgrade its Brooklyn factory which now has only one cluster run by robots. This project is called Skywalker and represents a fully-functional, robot-operated 3D printer cluster assembled from available sensors, grippers, arms and other components. The robots can take a plate out of a printer, put a new one in and restart the machine to begin the next job (the job previously done by people).
Today, Voodoo Manufacturing possesses 160 different models of 3D printers and uses 2 types of plastics—flexible and rigid—in 22 colors. This allows to produce a wide range of 3D designs, which a customer might just upload to the company's site. A batch of the ordered design can contain from 1 to 10,000 units per order. The factory already produces e.g. structural parts for consumer electronics and other goods, and its clients are such companies as Microsoft, Nickelodeon, Mattel.
Voodoo Manufacturing aims to double in size by the end of 2017, but it won't fire employees, who will be delegated to high-priority work and wants to hire more people in customer support, marketing and sales.