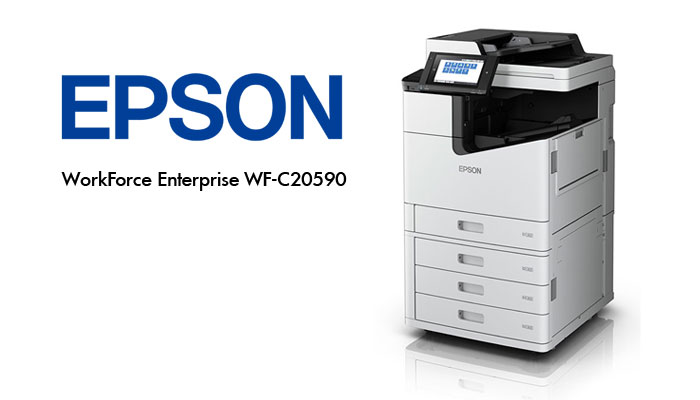 Recently, Epson has turned its attention to SMBs—multi-user small office environments and midsized businesses—willing to bring their printing process and workflow management on a higher level. The producer has introduced a new A3 inkjet multifunction printer with the enormous (to this segment) print speed of 100 ISO ppm. The WorkForce Enterprise WF-C20590 has got a secret.

That level of print speed is being reached by the use of printhead technology inspired by Epson commercial printers (PrecisionCore MicroTFP "print chip"). With the special thin film piezoelectric printhead technology employed, the machine provides higher print speed, the highest possible quality of images and documents (dots measured in microns), the resolution of 600 by 2,400 dpi, require less maintenance, use 50% less energy comparing to color laser devices. However, the device doesn't need an installation of high-capacity outlets and works from a standard wiring.
The WF-C20590 possesses a paper tray of 2,350 pages and use Epson's high-yield ink cartridges with the capacity of 100,000 black and 50,000 color pages. The cartridge change is simple—just sliding a new one on the place of the old.
The new Epson MFP supports a PIN print job release, lowering the risk of unauthorized access to sensitive documents.
The WorkForce Enterprise WF-C20590 is available in the summer of 2017.