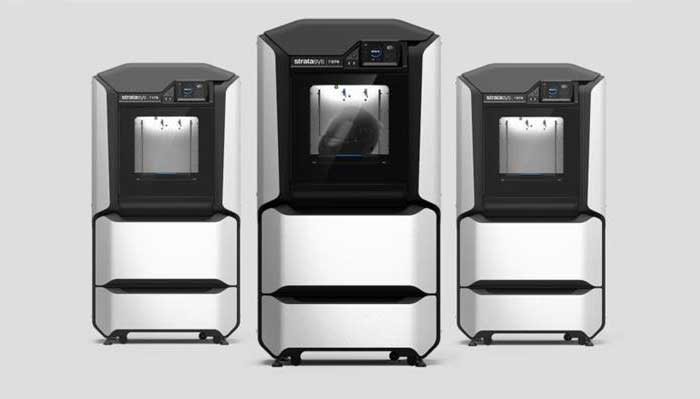 Who would have thought of it, but the leading producers of 3D printers are already launching whole upgradable lineups of their devices! One of them is Stratasys who has recently released a new series of 3D printers specially geared towards office and lab needs. It is the new FDM-based F123 series including the F170, F270 and F370 models which enable high-quality and rapid prototyping. The machines are the desktop 3D printers operated from a touchscreen interface or remotely from any network PC.

A number of industries have design workgroups which use prototyping while developing products. And they need a reliable working tool simplifying the prototyping process from the creation of initial concept to design adoption and final functional production. That is where the new Stratasys 3D printers will help.
To the significant advantage of this printer series we should add the diverse choice of materials in 10 available colors providing the production of broad varieties of physical 3D objects. The devices accept 4 types of materials from cost-efficient PLA to production-grade ASA and ABSl for stable, repeatable parts and engineering-grade PC-ABS for even stronger, impact-resistant parts.