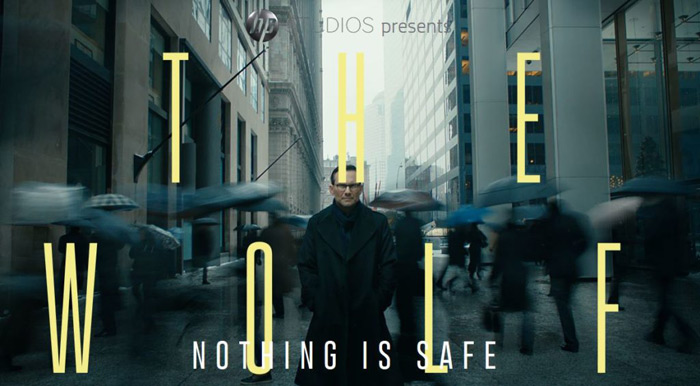 The security of the IoT devices has become an issue of intense concern lately especially in the modern office environments which grow their mobility and networking capabilities. Printers and MFPs have got an Internet connection to help enhance office productivity and effectively manage workflows. These means, first of all, that anyone could reach a printer from his mobile device (in some cases already even outside of the office) and, secondly, that printers save and queue printing jobs (which may contain significant and secure information).
So, to turn mass attention to the problem, HP is producing its own web series called "The Wolf". Hollywood actor Christian Slater is playing a hacker in the first 6-minute-long episode, where he manages to take crucial to the imminent acquisition information via unsecure network printer. The other 4 episodes will hit the Internet during this year, and this is the new approach to the advertizing HP has gained with its "Keep Reinventing" tagline.
P.S. The company is producing the most secure devices in the category which can efficiently integrate with already secured networks, PCs and servers within the office.