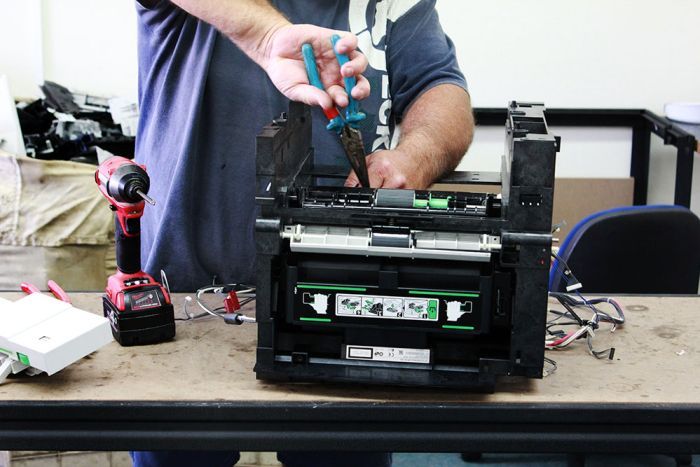 I think, almost everyone has some history with the computer devices. Somebody still stores in a backroom an old printer-scanner-copier with rather costly cartridge which after buying new furniture occupies too much place. The other doesn't want to throw away a mammoth-like old desktop as in some decades it will be a rarity.

I have been holding a bit outdated notebook for a long time doubting weather to sell it or to donate it to charity. Let's not name a long range of old mobile phones. These gadgets may have useful parts like hard drives, motors, wires that can be used in other devices. That's what the Australian Recycling Center does.
Several months ago, two start-ups e-Hub Mackay and e-Hub Sarina began to take old electronic equipment from environmentally-conscious users. The facilities disassemble the devices and are aiming to use their parts in creating 3D printers which, according to a project supervisor, can be produced from a couple of office copiers and some bespoke parts. Another interesting thing about the project is that the newly created 3D printers would help to finish e-waste 3D printers and other devices.