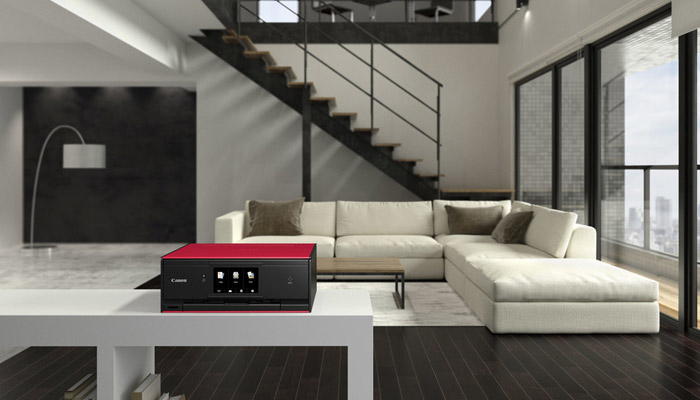 Recently this month, Canon has launched 4 new models of Pixma series printers. The TS5020, TS6020, TS8020, and TS9020 are color inkjet wireless all-in-ones providing options of printing, scanning and copying. All the models possess brand new sleek design (TS9020 is more sharp with clean lines, while the others look more soft) and are available in different colors depending on the model. The high-end devices are equipped with from 5 to 3-inch LCD touchscreens providing users with even more easy operation.

The novelties are rich for gimmicks. For example, the front panel opens automatically and retracts to show the paper tray. Or the special square photo paper – newly released and used firstly in the TS-models. Or a special display warning remining not to left scanned documents inside the device.
With all that, the new Pixma printers are 15% smaller than their predecessors, provide new user interface and remarkable 6 seconds startup time. They feature advanced mobile capabilities including Canon Pixma Cloud Link service, NFC and AirPrint and go with Canon's My Image Garden software helping to create different kinds of print production from calendars to greeting cards.
You'd ask where is the catch – but there is no catch! Only one more advantage: the price. It rangers from $100, $150 to $180 and $200, correspondingly.