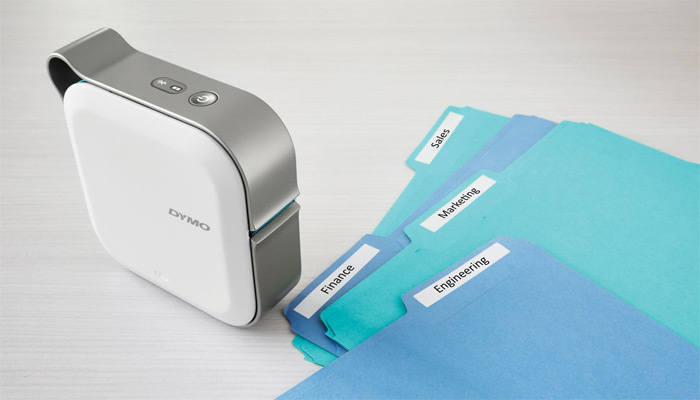 In our everyday life, there are things that some people could never understand, the others could use them from time to time in some special conditions and the still others are obsessed with them and are always waiting for the upgrades. And what I mean now is special devices for printing labels. Why do we need them when there are still pens, plain paper and scissors? The answer is obvious only for a labeling fans and may become obvious for you when you find out a little more about these gadgets.

DYMO's MobileLabeler is a wireless hand-held battery-powered label printer for iOS and Android smartphones with advanced features. It provides expanded collection of font types, big scale of font sizes and expressive color options (for example, black text on red labels, blue on clear or black on neon pink). It prints with the resolution of 300 dpi. The rechargeable battery allows to print about 480 labels. After a user has created a label on a smartphone, the app sends it to the printer via Bluetooth, prints it and automatically trims by the device's built-in blade.
The MobileLabeler could be purchased on the producer's site and costs about $130. It can make life easier and more organized for office managers and labeling obsessives, if you still don't know what it's all about!