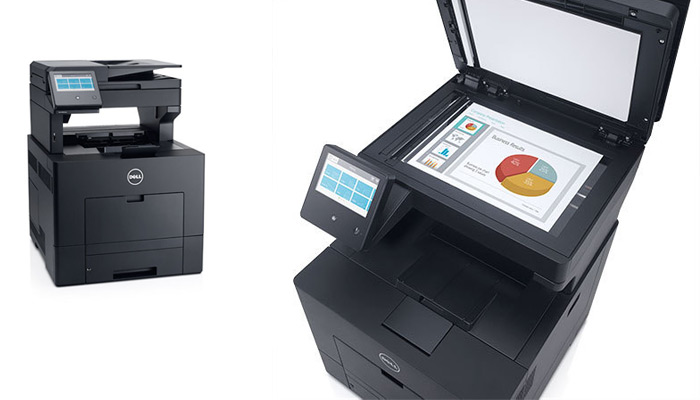 This time, Dell has prepared two new color printers from the Color Smart line and a new OpenManage Printer Essential solution to better match the needs of medium- and large-sized businesses. Its reliable, easy-to-manage and secure line of printers is expanded by the S3840cdn and S3845cdn models specially designed to work with Dell's new OMPE technology providing quick setup and efficient fleet monitoring. In other words, the IT-crew now gets an advanced tool for easier printer fleet controlling (to limit color and B/W printing, to track the number of pages printed/copied/faxed, to monitor data usage, and to enable guest printing via a wireless adapter).

The main advantages of the printers include:
User-friendly and reliable performance. (It is provided by 5-inch tiltable touchscreen control panel; Microsoft SharePoint On-Premise helping to print up-to-date documents and form them in folders available from the printer; multiple sizes and weight of paper support; 1200×1200 dpi resolution for perfect output quality; single-pass, dual-head duplex automatic document feeder for fast and problem-free scanning).
Enhanced security features with a built-in Trusted Platform Module (TPM) for data encryption, secure print requiring a four-digit PIN, Embedded Web Server access control, local and remote user authentication and more.
Greater efficiency in terms of time, space and energy saved (the printers are ENERGY STAR qualified, RoHS compliant and EPEAT Silver registered. The new solution reduces software installation and download time up to 60% and saves hard drive space).
Both printers and the solution are available on the company's site. The Dell S3840cdn Color Smart Printer retails for $599 and the Dell S3845dn Color Smart Multifunction Printer—for $999.