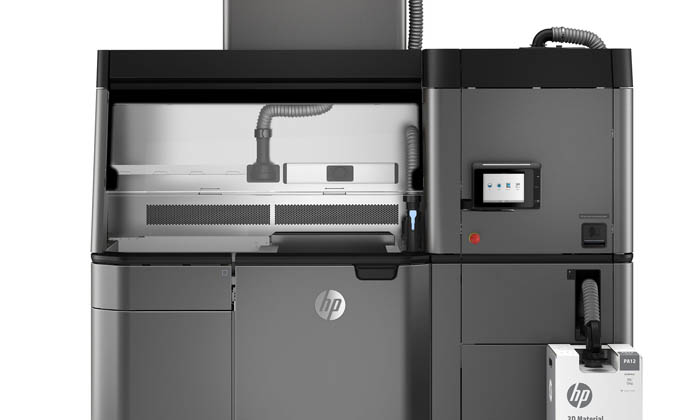 Last year, HP's decision to produce 3D printers had hit the news and became a challenge to the other players on the 3D printers' market. Today, HP again breaks the rules and announces that half of the plastic parts of its machines are themselves 3D printed. According the the company, the decision is purely economic. But, of course, it's hard to believe that it is not a hidden promotion and that this action isn't aim to highlight the quality of the printers' output.

The idea of self-replicated gadgets was being promoted by the RepRap project 11 years ago. Its ideologist Adrian Bowyer had created a blog where anyone could find and share schematics for building and using a 3D printer that can print copies of itself (basic kinematics details, but not electronics or extruders).
And now HP includes the 3D-printed parts in the 2 new printers—the Jet Fusion 3D 3200 and the Jet Fusion 3D 4200—which will be available in the end of the year. The company will print about half the parts, because it significantly saves costs. Such economy has become real due to the comparatively limited quantities of the production, because the models are geared towards the small segment of the prototyping and short-run manufacturing markets and their price starts at $130,000 a piece.