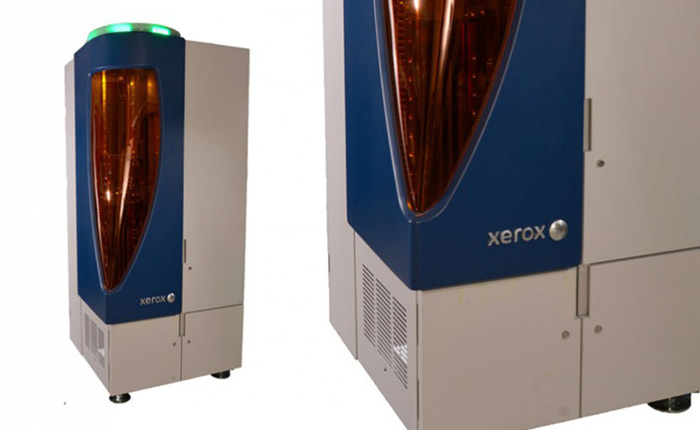 Recently, Xerox has shown its new solutions—High Fusion Ink, Brenva HD Production Inkjet Press, Trivor 2400 Inkjet Press and Direct to Object (DTO) printer—during Drupa 2016 trade show. One of them—in particular, the DTO printer—has gained great interest, greater than the company had expected, and its launch was being moved to October instead of the end of the year.

The new gadget is an inkjet printer allowing to print on 3D objects. Its printhead contains small stainless steel nozzles providing the image resolutions of 300—1200 dpi. The printer is very productive and can print on about 30 3D objects per hour. The speed can be increased even more with the help of industrial applications. The machine can be configured with 10 ink channels and supports all the original Xerox inks, including UV.
According to the company, the new printer is aimed for retail, enhancing their productivity by providing a simple solution to personalize things, and for commercial print, where businesses which just want to start personalizing 3D objects and which are already doing it by outsourcing are getting an opportunity to bring personalization in-house.