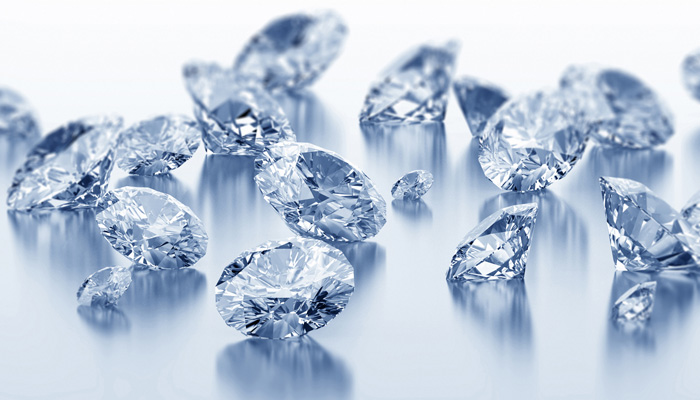 Lockheed Martin is one of the largest producers in metal 3D printing, aerospace and defense. This month, it has filed a patent application for a 3D printer that prints diamonds. They will be synthetic and will be produced from poly(hydridocarbyne), a carbon-based pre-ceramic polymer with structural similarities to diamonds. The corporation aims to use this 3D printer to produce diamond drill heads with complex geometries, super-strong, lightweight saws, armor and knives. But as well it can be engaged to print jewelry diamonds in any shape and size.

As diamonds are very expensive and very much wanted by almost any woman, the new technology can provide synthetic intricate, complex diamond jewelry or other items priced as traditional ones and become a new trend in jewelry industry.
The process of production will be the following: the machine will deposit the polymer in a predetermined shape in layers, interchanging with layers of a ceramic powder. Then, it will be heated to temperatures over 100 degrees in an inert atmosphere to crystallize into a diamond. Any excess ceramic powder will be then removed.
In the patent application the use of the other pre-ceramic polymers is also discussed; another proposal involves the use of nanodiamond powder.