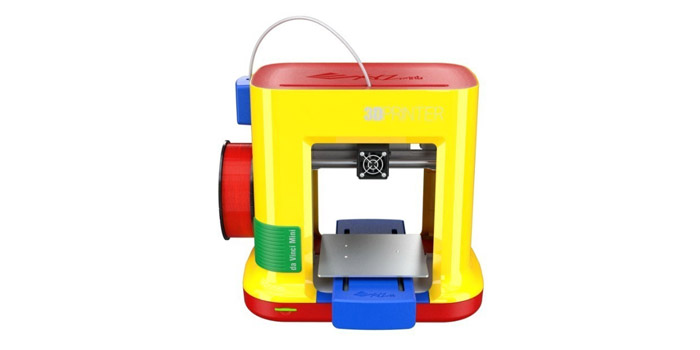 In the end of June, one of the leading 3D printer producers—XYZprinting—had announced its first education-focused 3D printer—the da Vinci miniMaker. The model is beginner-friendly and aims for STEM (Science, Technology, Engineering, and Mathematics) and STEAM (Science, Technology, Engineering, Art, and Mathematics) education.

The company continues to provide efficient solutions for further integration of 3D printing into the educational environments (from grades K-12 and beyond). The printer allows to print 3D models during the real-life educational process. It will help to develop collaboration and problem-solving skills in the above mentioned subjects, spur creativity and creative learning.
The new device is based on the da Vinci 3D printer product line and features:
Auto-calibration providing the highest quality output.
Compact, but still appropriate size of 5.9″ x 5.9″ x 5.9″.
Lightweight design.
Eco-friendly and safe PLA filament, which is bio-degradable, non-toxic, DEHP- and heavy metal-free for user safety.
Special solutions for many years of education.
Access to the extraordinary XYZprinting Educational Ecosystem including XYZmaker, XYZprinting STEAM, and the XYZ 3D Gallery. It contains all the necessary information teachers and students need to create, design, and learn in the classroom or at home.