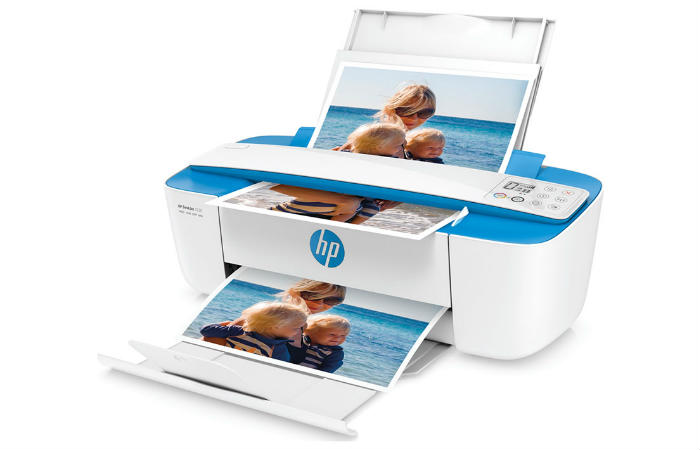 The reality of everyday life is such that almost every family still needs a home printer just in case: to print a seldom document from time to time, to copy a recipe from a cooking magazine or to scan a driver license. Someone prefers massive MFPs with multiple functions, but they usually are not used even in large companies, so to have such one at home isn't efficient, if not unprofitable.

Earlier this month, HP has announced a new all-in-one claiming that it is the smallest in the world. And really, it's dimensions are: 15.86 in wide x 17.75 in deep x 10.39 in tall, so it's one of the smallest MFPs existing. The producer does it by some small tricks, e.g.: it has the machine spool in sheets to copy, rather than requiring them to be laid out flat, the gadget is also wireless.
So, now any user can have an original HP sleek style all-in-one, ultracompact and still very functional for occasional use at home. The DeskJet 3755 all-in-one will sell for $69.99 and will be available with optional Original HP high-yield ink cartridges for printing 2.5 times more pages, saving up to 50% on ink and printing color or black-and-white pages for the same low price.