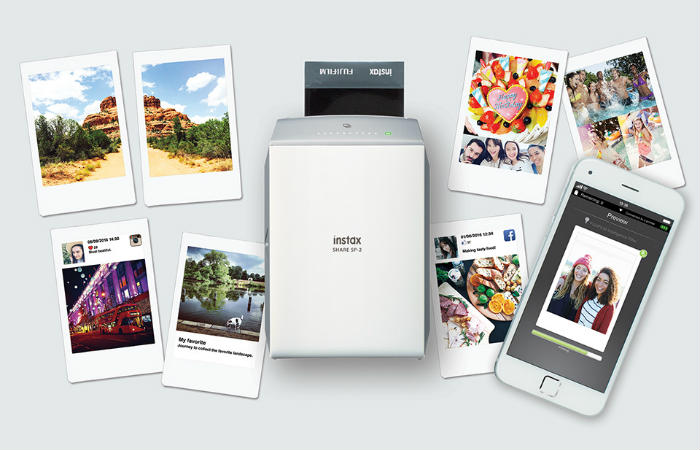 Why buying a mobile printer, when all the data is stored digitally in a smartphone and could be shared via Internet? One of the answers is: when you meet a lovely girl on a street, you make a photo of her, print it and give it to her to get acquainted. The girl has no chance to run away from you due to the very high print speed of 10 sec of the new Fujifilm Instax Share SP-2 smartphone film printer.

It's the latest and the only update of the company's mobile printer lineup since the first product was released in 2014. The model uses Fujifilm's 2-inch-by-3-inch Instax Mini instant film and can print shots from you smartphone camera or any social media (Facebook, Instagram) with the rather high to such type of printer resolution of 320 dpi.
The Instax Share SP-2 significantly differs from the previous model by advanced customizing and editing options. The user can print a photo as it is or can adjust filters, brightness, contrast, saturation and create templates and collages.
The gadget will be available in July in gold or silver design at $199. There will be a double pack of the compatible instant film (20 shots) priced at $20 in the box.