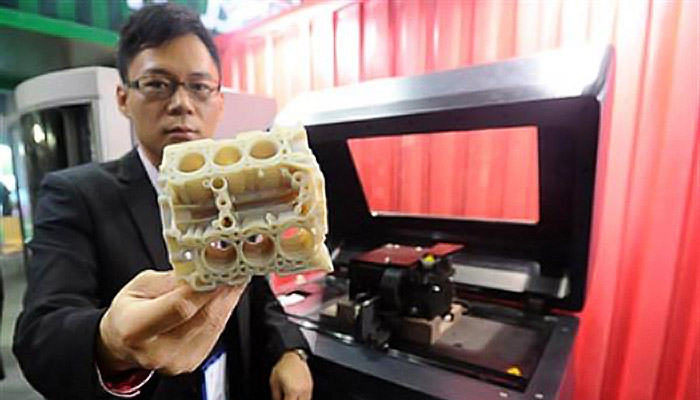 When you go for a long road trip, it's wise to take a spare wheel with you just in case. Of course, it makes the car heavier and takes much space. Imagine, if it's possible to take a 3D printer with you instead and print any replacement automotive-grade parts when needed. Sure, that it takes much space too, and you will need materials for it. So, it's not reasonable for a car travel, but can be very handy in a space travel. The Chinese producers of such an advanced 3D printer capable of printing spaceship parts in space claim that the invention can significantly reduce the cost of reaching space and carrying out missions.

The development of the device belongs to the Chinese Academy of Sciences and it can produce spaceship parts that are 20% larger than the parts which produces recently launched 3D NASA printer on the International Space Station (ISS). The 3D printer was being tested during the 93rd test flights in France and it operated very well in a microgravity environment, when it had produced a complex part from five different materials and with the use of two differing printer technologies.
China doesn't participate in the ISS program, but it hopes to launch its own space station approximately by the year 2020, and the invented device could be used to construct and maintain their upcoming orbiting outpost.