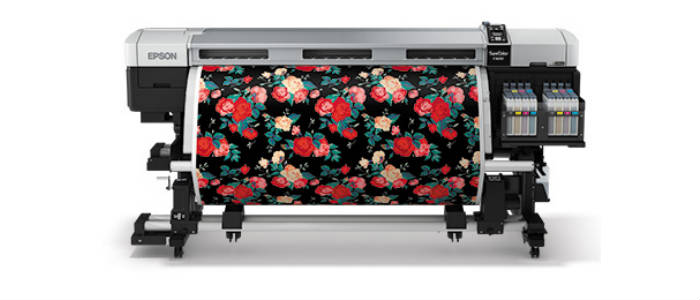 Not long ago, we've written about recently launched Epson large format printers: SC S-series and SC F-series. Today the Sure Color F-series printers are again in the news. On February 9th, Epson had hosted the second annual Digital Couture event in the New York's Industria Superstudio. The event had gathered 11 fashion designers from South and North America. All the participants had produced the fabrics for their collections using Epson's newest printers.

Let's take, for example, Epson Sure Color F9200 printer 64" wide at the price of $26,000. Dye-sublimation technology together with special options provides the highest quality images on fabrics exactly as the designer intended it. With the resolution of up to 1440 x 720 dpi, special inks providing vibrant colors, neutral blacks, sharp contours, smooth gradations and High Performance Dual-Array Epson PrecisionCore TFP with 2 one-inch wide print heads with 1440 nozzles per color—the device is a perfect tool to make a dream come true.
This is especially important for the designers who treat making fashion clothes as an art like the Los Angeles designer Chloe Trujillo who hand-paints clothing. The show had passed in one breath, and Epson had found way into the fashion industry making an excellent advertisement for its products. Let's see if the company draws big names on its side and make a lodgment here.