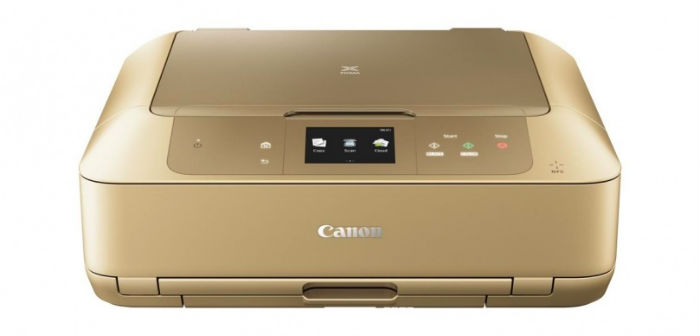 Canon is the brand that doesn't need to be introduced as being a worldwide leader in photo printing. Its gadgets are always in the edge of technology and provide the best quality output together with convenient printing features like advanced mobile and cloud printing. This month Canon has shown its 7 new models of printers, possessing all the good features of the brand.

The new machines belong to the Canon Pixma MG5700, MG6800 and MG7720 all-in-one series. All of them are wireless, inkjet and are suitable for printing documents as well as photographs. Moreover, the models feature widest mobile printing capabilities. First, via the Canon PRINT Inkjet app (making possible printing and scanning images directly to / from Dropbox, Evernote, Facebook, Flickr, Google Drive, Twitter), than via PIXMA Cloud Link (helping to print from Instagram, to scan directly to OneNote and to print directly from SlideShare).
Every lineup differs from the others by its specific functions. For example, the MG7720 is ideal for certain Android gadgets while providing direct printing via Pixma Touch & Print. The MG6800 series support Canon Creative Park projects for printing from any possible device. And the MG5700 printer series is the most budget-friendly of all the new models.
The MG5700 printers will be priced at $99.99 USD, the MG6800 at $149.99 USD, and the MG7720 at $199.99 USD.