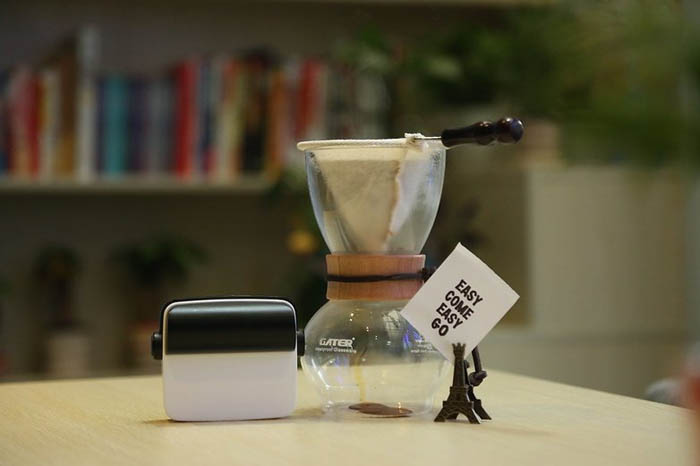 droPrinter is an ambitious project, having been successfully Kickstarted this year, and aiming to become a whole new portable computing device! Literally, it is a portable printer for smartphones producing low-cost printouts on the thermal paper with no need of ink.
Such devices are no news on the market. The best known is Polaroid Zip which is a recognized leader in photo printing. But, according to droPrinter, the device is not an enemy to Polaroid, because it prints not only photos, but also everything that is displayed on the screen and could even be used as a second screen for phone. One can print messages, notes, emails and entire webpages.

droPrinter wins in battery charge too. It can print continuously for 7 hours when a Polariod camera gives about 25 sheets per charge.
droPrinter uses a rather cheap paper which appears to be about one or two cents per photo while Polariod uses ZINK paper with the cost of 10-15 dollars for 20-30 sheets.
On the other hand, dro Printer has some limitations. The gadget itself is small and could provide printouts of 5 cm in width. And that's not all. All the output could be printed only in black/white. Also the quality is said to be very good.
The droPrinter team is working on the apps to integrate the device with not-Android gadgets, and one can get first gadgets in the end of 2015 under $99.