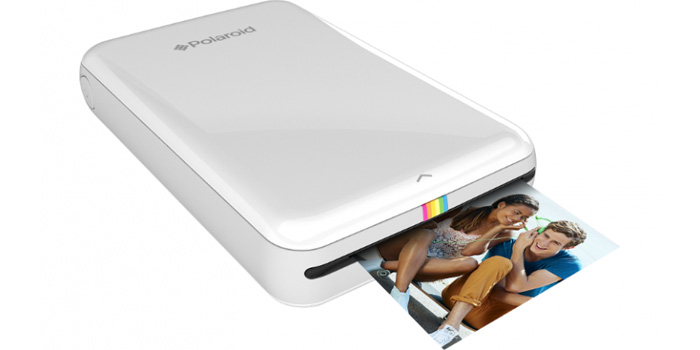 Do you remember how amazing it was to get instant photos from the first Polaroid cameras? That feeling of childish joy and happiness from the play! It's long gone with the great amount of newly invented gadgets in cellular, photography and printing areas. Now Polaroid's decided to upgrade its pocket printers for mobile printing of photos on the go.

The partner of the brand has become Zink Paper. Its advanced printing technology (with no need of ink; the special paper is heated in different areas by different temperatures during definite time) allows to make the printer super small and compact – almost the size of a smartphone (2.91×4.72 in or 7.4×12 cm).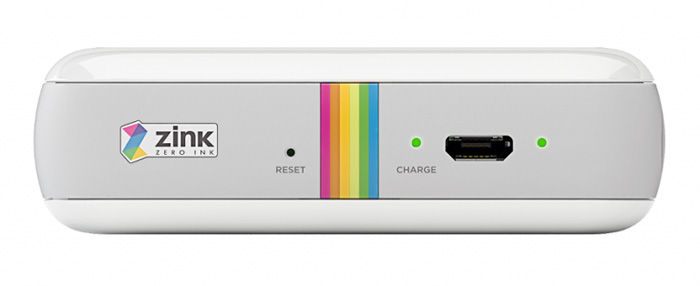 All that's needed is an internal, rechargeable lithium-ion battery; its capacity is right for printing 25 photos on a full charge. The gadget connects to a smartphone via Bluetooth or NFC. The printer itself has minimalist design and is operated by an accompanying app that is compatible with iOS or Android. The app allows to select and edit images (to adjust brightness and contrast, choose from 12 different filters to apply, make collages, add stickers and emojis to the photos). Moreover, one can print a unique QR code helping to reveal the image only when viewed with the app.
The Polaroid Zip will be on the virtual shelves (on the official Polaroid web-site) in Spring 2015 under the retail price of $129.99.