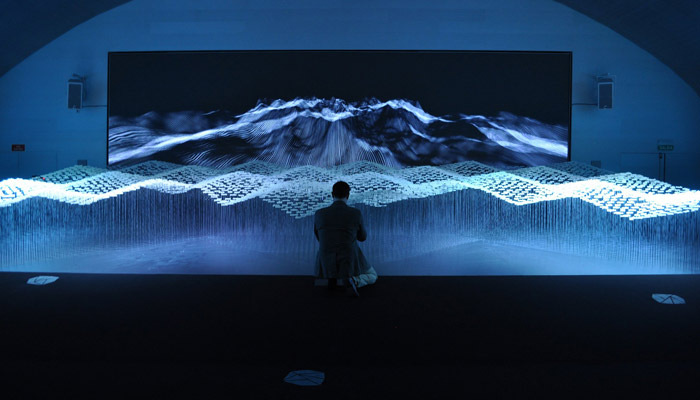 3D printing has penetrated into almost all of the spheres of our life. And art is not the exception. Different kinds of installations and pieces of art have been created using the 3D printers. What about literature you may ask? Is it possible to print a usual book on a 3D printer? I would say not yet. But it is possible to 3D-print separate words from a famous book and combine them into quotations making the book alive and the text – the subject of installation. That what's been done with various books of Gabriel García Márquez – a classic latin-american author – during the International Contemporary Art Fair (ARCO) taking place in Madrid, Spain. This was done to celebrate Colombia as a guest country this year.

The installation is called "Crossing the states of the word" and contains about 7,000 words from the books of this famous author and his 1997 year's speech with a well-known quote "bottle into the sea to the god of the words". There are 50 3D printers to work simultaneously and it represents a sea of words. The organizers of the show think that the work would have been loved by Márquez due to its magical realism air.
Visitors can enjoy the quotes of the great artist together with piece of a contemporary art till the 1st of March in Madrid and than the show will travel to schools in Colombia and Spain.