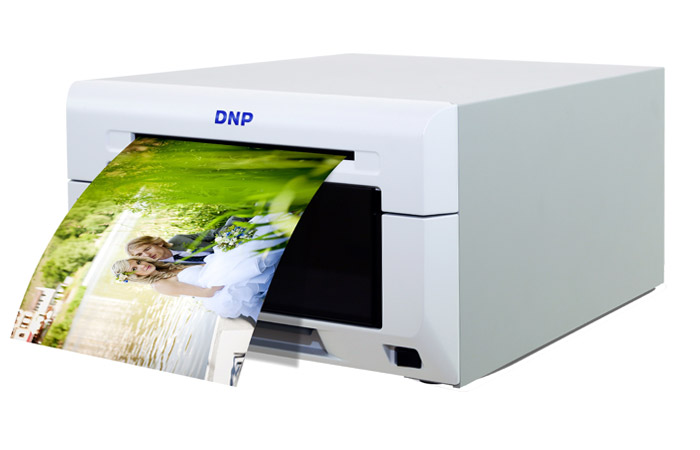 DNP (Dai Nippon Printing) is one of the world's oldest printing companies (established in 1876 in Japan). It was one of the first to develope dye-sublimation media and thermal transfer ribbons and now is the largest manufacturer in this business with subsidiaries all around the globe (with Imagingcomm America Corporation (IAM) in the U.S.).

A short while ago, DNP has renewed its line of dye-sublimation photo printers. The new flagship DS620A aims for the event photography and photo retail markets. It is 14% lighter than the previous model, more compact (only 10.8 in wide x 14.4 in deep x 6.7 in high) and significantly saves place and enhances output functionality by simplier stacking with additional printers.
The model features the highest print speeds in the class (standard 4' x 6' images are produced in less than 9 sec, 5' x 7's—in about 15 sec). It lowers media waste and energy consumption (<0.5W in standy mode), makes the operation process more convenient by the up-to-date information from the driver from remaining media and media format to color control data and printer life counter. The DS620A is as well compatible with DNP's special software products. It goes with a 3-year Advanced Exchange Warranty, enabled by improved thermal print head and print engine system, which is much longer than that with other branded machines. The recommended retail price is $995,00.