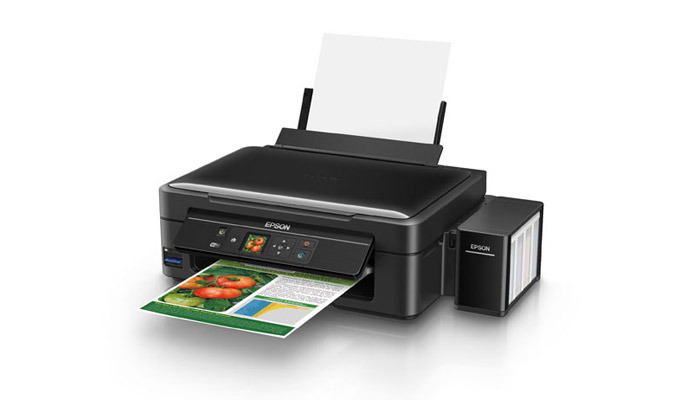 Recently, Epson has launched two new models of its widely known L-series printers. They are all-in-one L455 and three-in-one photo printer L850. The Original Ink Tank System is supplied in both of the machines and provides the supreme quality of the output for the lowest possible price.

The main four characteristic features of the Epson L455 put it above the other branded gadgets:
Broad mobile printing capabilities – for advanced workflow management (Wi-Fi, Wi-Fi Direct, Epson Connect give users free access to iPrint, Creative Print, Email Print and the remote print driver, provides different ways to conveniently store and save the scanned documents).
High print speed – for super productivity (up to 33 ppm in black and white mode plus high printing resolution of 5.760 dpi).
Compact design – for space saving.
The inks of high-yield – for the printing at a minimum cost.
The same is true and for the L850 together with:
A six-colour ink tank system – for superb quality photos and images.
Print speed of up to 12 seconds per 4R photo and of up to 5 ipm for detailed documents.
A maximum print resolution of 5.760 x 1.440 dpi.
The ability to print on different types of media, including CDs and DVDs.
Various types of connection (a memory card slot, Pictbridge and a direct USB 2.0 port).
2.7 inch LCD screen – for direct printing, copying and scanning.
And of course, both the machines are equipped with multi award-winning Micro Piezo technology, which makes the printed output more durable and allows to produce high volumes.