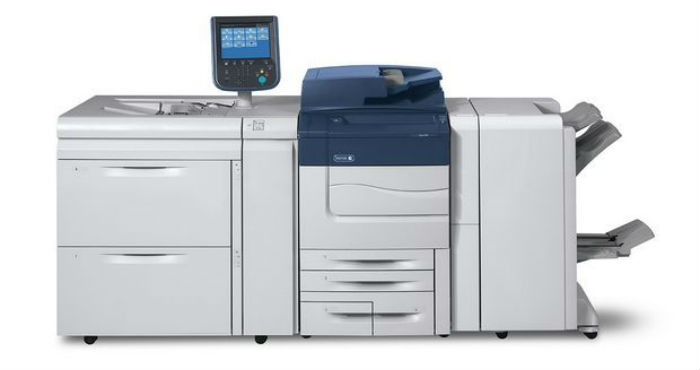 Earlier this year, Xerox has launched a new Color C60/C70 all-in-one, that will be available around the globe this month. It combines diverse number of cost-efficient features, which will meet the demands of broad range of businesses from quick print shops, in-plant operations and manufacturers to small businesses and agencies.
The unique features of the model are:

Amazing speeds of up to 70 pages per minute (A4 ppm) in color; 75 ppm – in black-and-white mode;
Variety of media (including magnets, polyester labels, vinyl windows clings, linen, sign stock, glossy brochure stock exept for plain paper of different formats);
Vibrant color and supremly sharp black and white images with the 2400 x 2400 dpi resolution;
Several variants of inline finishing options (stapling, folding, hole-punching, face trimming);
Long-lasting persistent images due to the speacial EA Toner with Ultra Low Melt technology, that uses a chemically bonding way of image fusing;
Four print servers from Xerox and EFI to increase productivity and reduce time-intensive tasks, one of them is:
Xerox EX C60/C70 Print Server Powered by Fiery utilizing EFI's newest system, Fiery FS150 Pro;
Class-leading quality and graphic arts certifications: IDEAlliance Certified Digital Press System, Fogra offset, Gracol and Pantone certified.