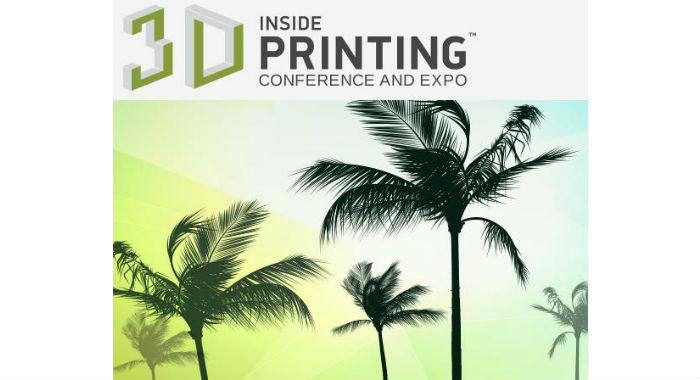 This year 'The Inside 3D Printing Conference and Expo' took place in Santa Clara, California, and gathered participants from all over the United States and from about 34 countries around the globe. It's an annual event, one of the biggest and most remarkable in the industry, where one can get all-round view of this rapidly developing technology. It is open for everybody, who wants to buy a 3D printer, to learn more about it, aims to build or already has his own business in this field.

There were 4 tracks in the show providing the 4 speakers to speak simultaneously on different topics for everyone to decide which one to hear. The exhibition floor with great amount of 3D printers and additive manufacturing has represented the machines of diverse brands. One could speak to the business owners and examine 3D printer novelties in action—from the industrial level (by Stratasys or 3D Systems) to consumer level (by FlashForge, Lulzbot, Airwolf 3D, envisiontec, Formlabs, mcor, Tiertime, Leapfrog, Zmorph).
The event visited well known people of the industry like Jerry Ropelato, CEO of WhiteClouds, Inc.; James Wolff, CEO of D-Shape; Peter Hsiao, Marketing Specialist for Flashforge USA; Keith Murphy, CEO of Organovo; Harris Kenny, Lulzbot; Alan Meckler, CEO of Meckler Media. It was possible not only to see the 3D models, but to test them as well. For example, the new Shapify Booths by Artec, featuring 4 scanners for generating a 3D model of a person (or people) in just 12 seconds. Santa Clara's show has gone above praise and left a long-playing impression. Advise for future participants: use Google search, to find out the time when it will be in your region.