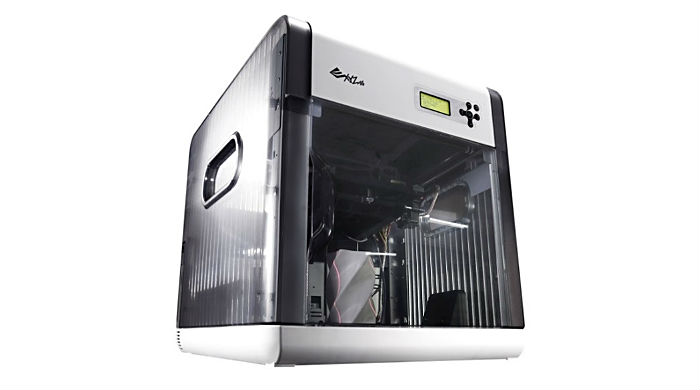 While other producers are focused on developing 3D printing technology, the XYZPrinting start-up has launched a 3D printer with a function of reduplication of real objects due to 3D scanning capabilities. What's amazing about the novelty, it offers this advanced function in a consumer-grade product on a rather affordable price.

The da Vinci 1.0 AiO all-in-one 3D printer is fully enclosed, meaning that it reduces noise, protects the inner parts of the machinery and reduces the acrid odor from the used materials like ABS or PLA. The size of it is 18 x 20 x 22 in, and the weight—60.6 lbs. Though it's the desktop printer, it will take much place on the table, unfortunately.
The machine can use two types of the materials: ABS (Acrylonitrile butadiene styrene), which is more durable, or PLA (Polylactic acid), a plastic derived from organic products, which is less durable, but much cheap. It can print with only one color at a time.
The da Vinci prints and scans objects the size of 7.8 x 7.8 x 7.8 in., what leaves behind its competitors. With this printer it's possible to place an object inside, scan it and in some time get the copy of the original object. It is operated from the 2.6 in LCD B/W display, has a "Home" button, if one is lost, and is compatible with Windows XP and 7 PCs. This gadget is shipped today for $799 together with management software.