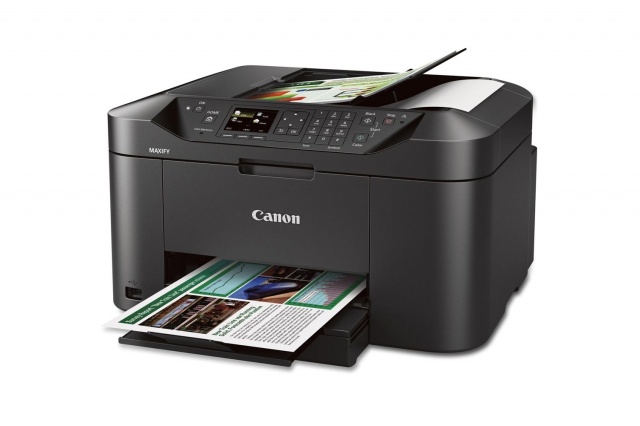 Canon U.S.A. has lately turned its precise attention to the SOHO segment, which is rather substential market share, claiming that it was underserved. The company has organized special focus groups among small business owners, analysing how they usually manage their business, what demands they have and how printing industry can help improve their working process.

As a result of the research, the Maxify line of printers has been created. It was unveiled in New York on the seminar "Get Ready to Launch" on September 23. The line is represented by 5 models from $400 to $150 and meets the special demands of home and small office users (offices of less than 10 people), providing high speed, yield and excellent quality of the output.
All the Maxify printers feature a newly developed printhead system, stylish business-like design, new ink system with XL-size ink tanks available, larger paper capacities or even 2 trays for definite models, the speed of 7 sec for the first-print and a built-in Wi-Fi. A dedicated Maxify Printing Solutions mobile app, compatible with all the Maxify models, provides the access to broad variety of cloud stourage platforms and social networking services. All the printers support Google Cloud Print as well.
The new line includes an MFP MB5320 at its high end, which is unique by its 50-sheet Automatic Document Feeder (ADF). It is unique, because the machine provides auto duplexing not only for printing, but also for scanning a two-sided document in a single pass, what is the first offer, according to Canon.